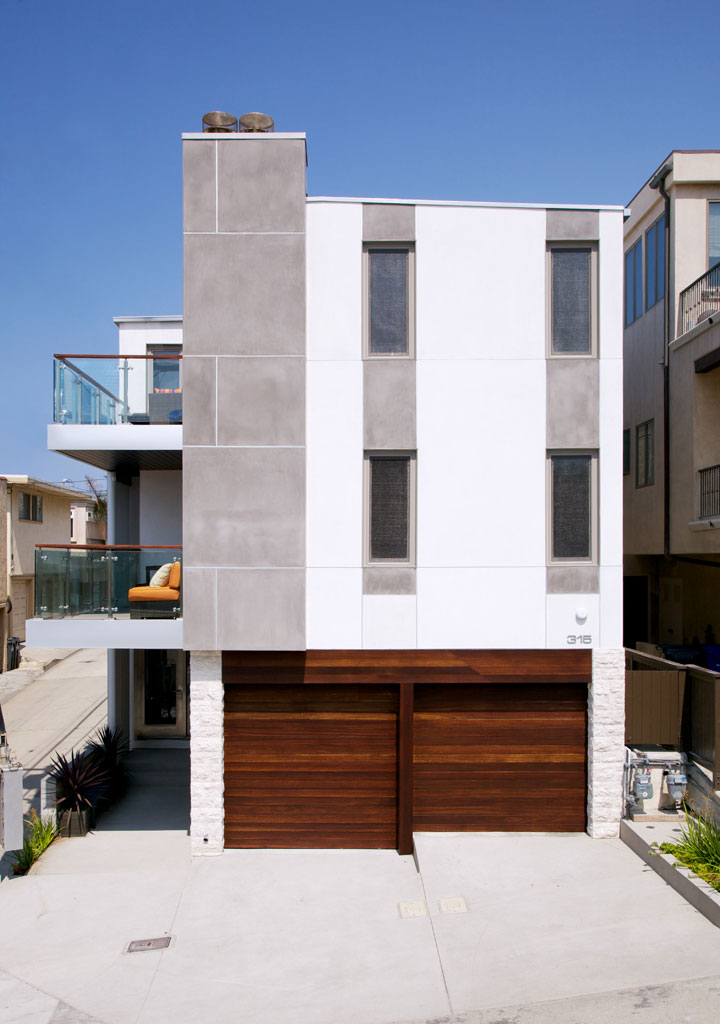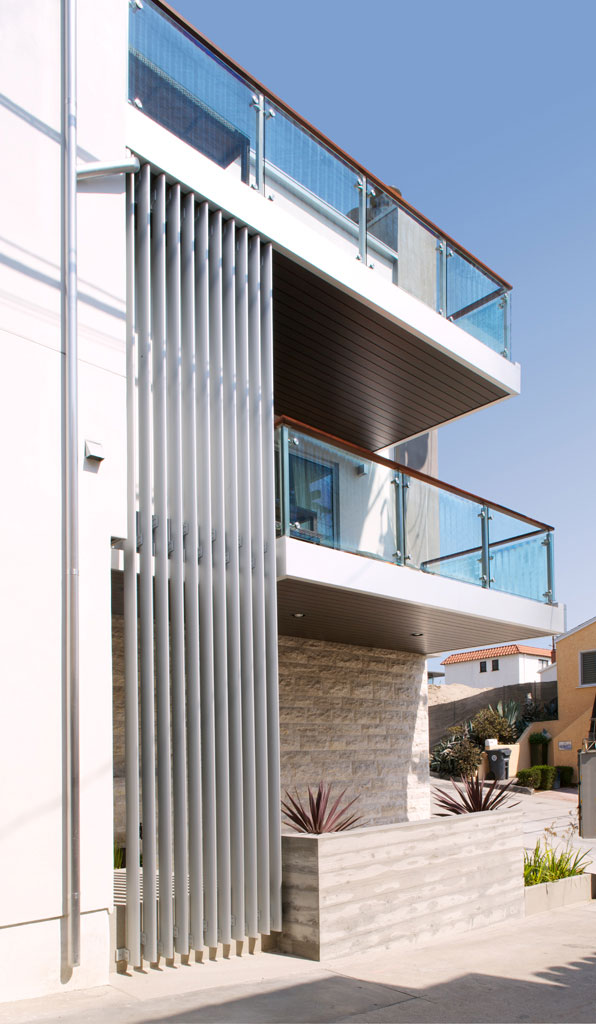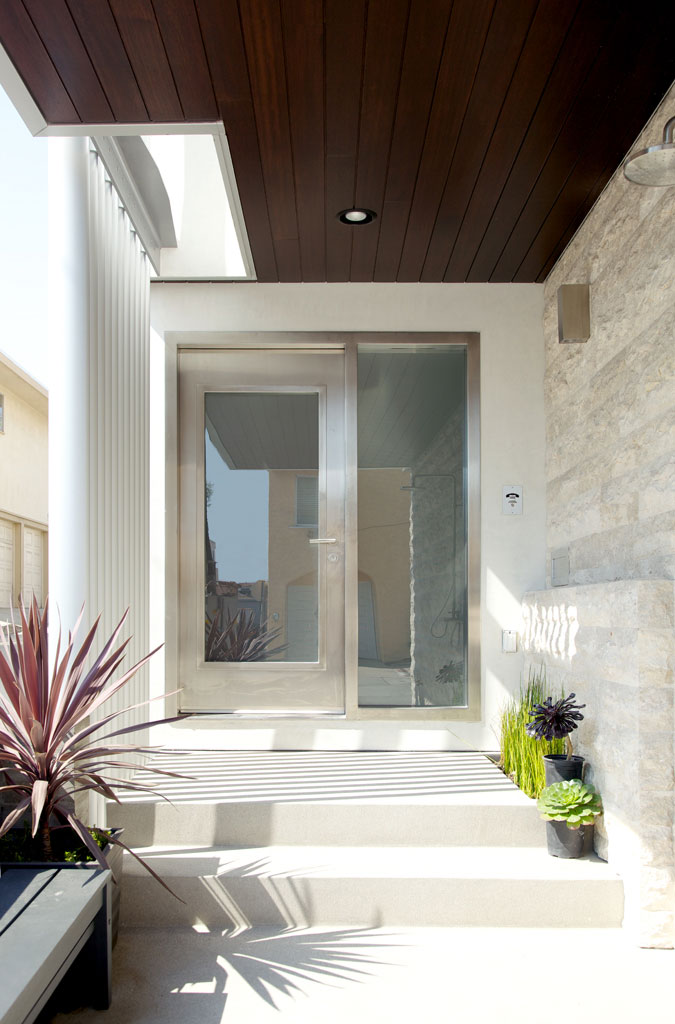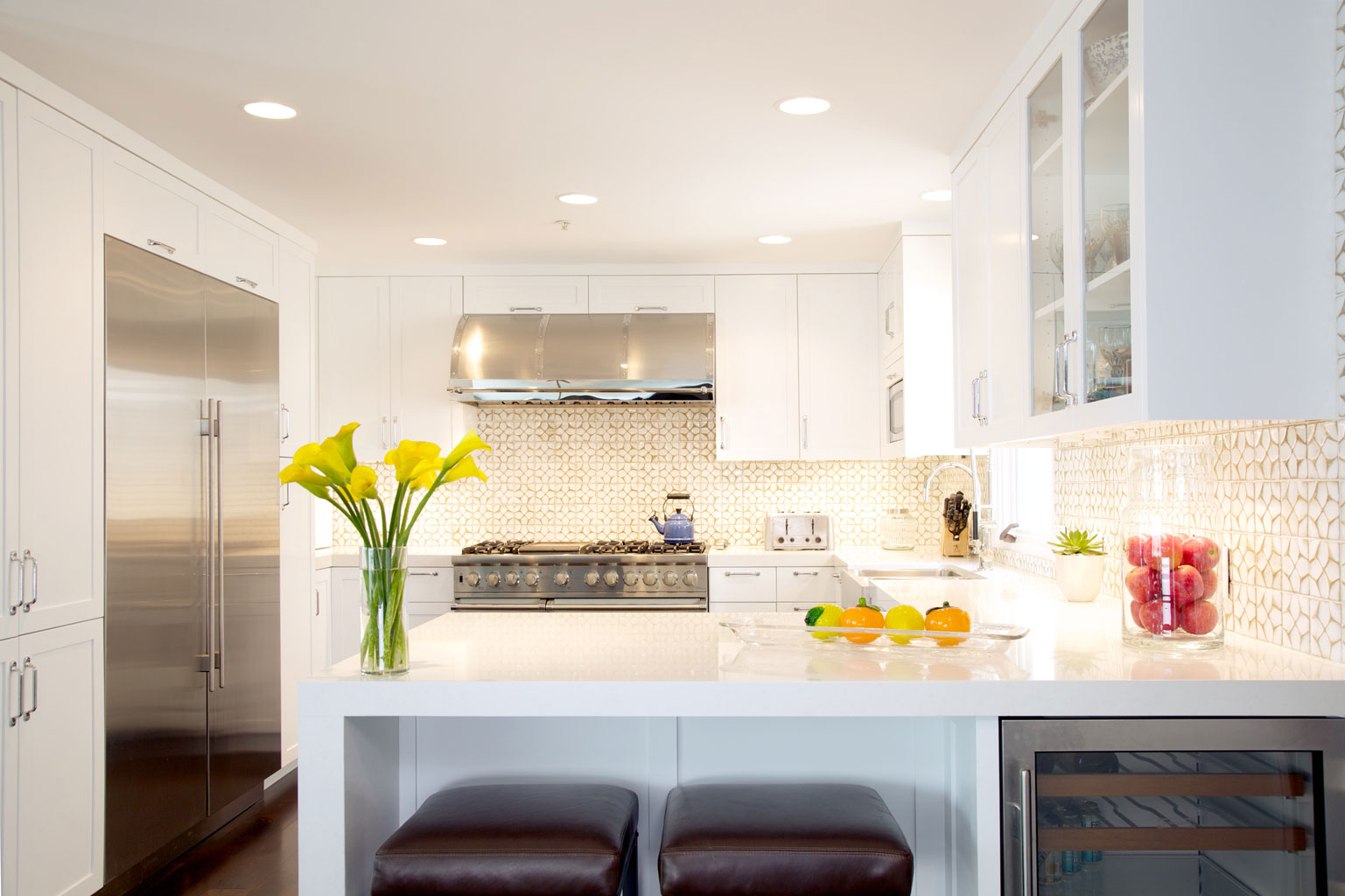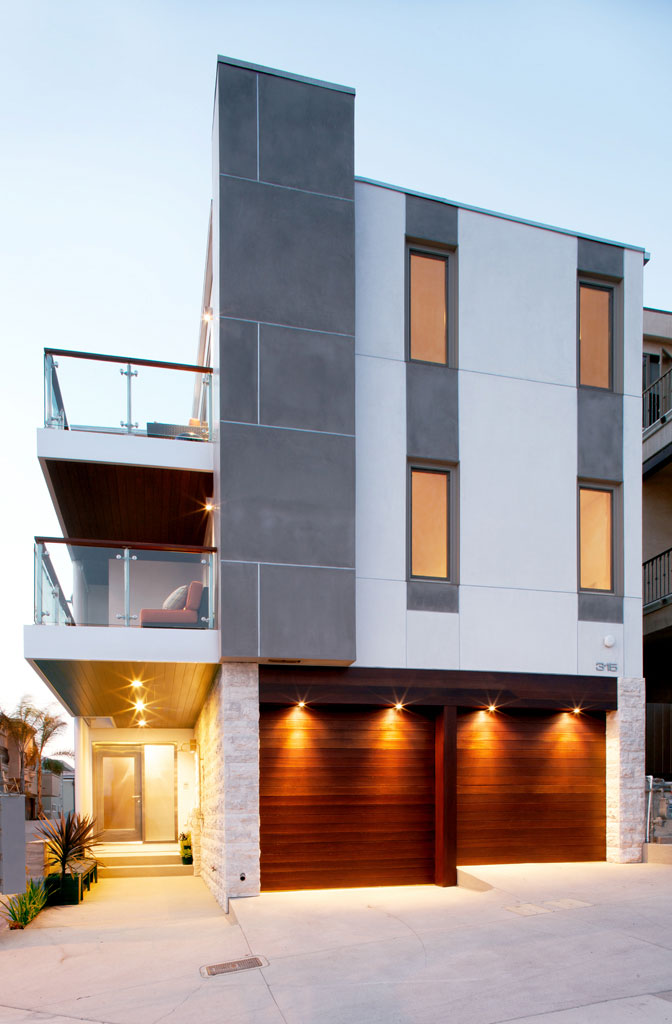 24th Street Residence
Manhattan Beach, CA
Completed August 2013
The Owner wished to update the façade and portions of the interior of one unit in a duplex originally built in 1997. The existing façade was dated and had suffered in the harsh ocean climate. The original kitchen was dark, inefficiently planned and isolated from the main living space on the third floor.
DAS brought order to the façade through the use of material and subtle reworking of the door openings. The ipe garage doors and Jerusalem Stone walls give the building a base with a strong presence. The brise-soleil adds a strong vertical element to the composition and works with the board formed concrete wall to protect the entry. The solid balcony guard rails were replaced with a glass railing system that allows the Owner full access to the ocean view. Sliding glass doors allow more light into the interior as well as a more efficient use of the space than the original French doors. White and grey integral colored plaster unifies the second and third floors, defining the living space as separate from the utilitarian functions on the ground floor.
New white cabinets and Caesarstone counter tops create a bright airy feel in the kitchen while the range brings a subtle bit of color to the space. The tile, a fantastic find by the Owner, adds pattern and texture. The kitchen is now open to the main living space, allowing the Owner to simultaneously cook and entertain. The peninsula provides a place for guests to gather, an informal place to eat or a staging area for food once the meal is served.
What was once described by the Owner as, "the ugliest house on the block" now stops traffic for all of the right reasons.
---
Dunn Architecture Studio
Project Architect: Brooks Dunn
Project Team: Brooks Dunn, Alec Whitten, Sarah Ghandour
Client:
Withheld by request.
Structural Engineer:
Primary Structures
James Gorbin
Contractor:
Shramek Building Company
Mark Shramek
Photographs:
© Darren Eskandari