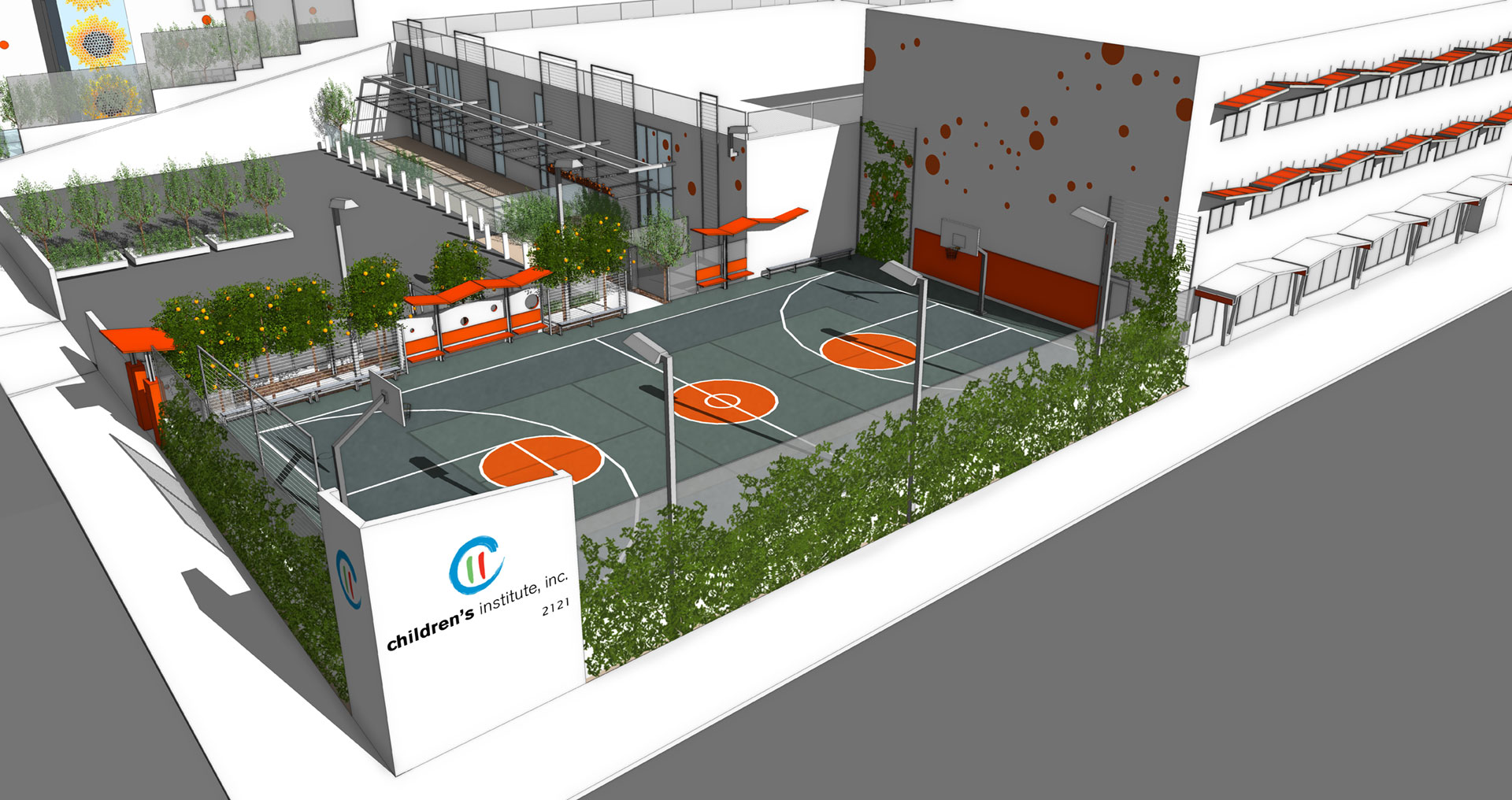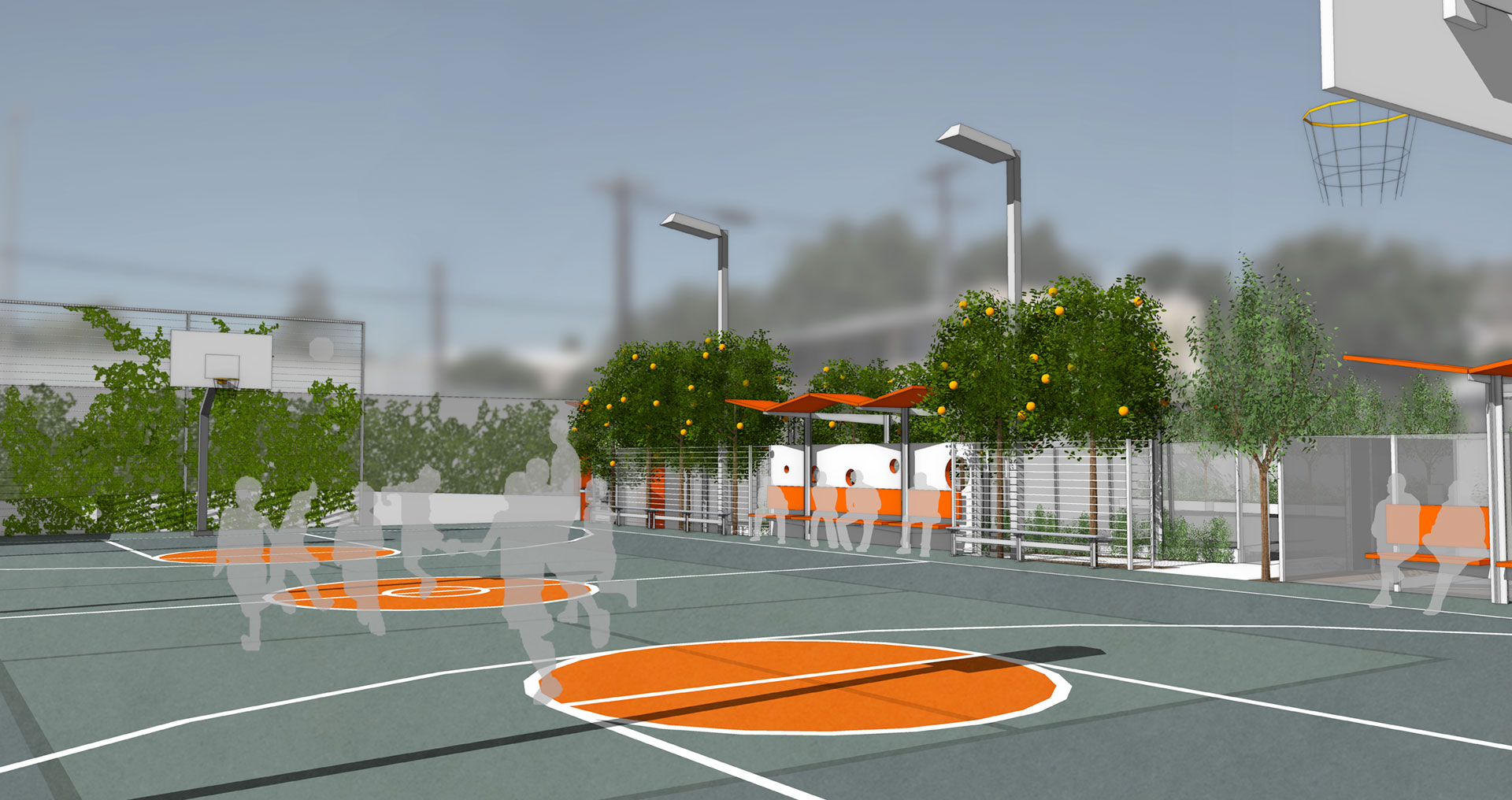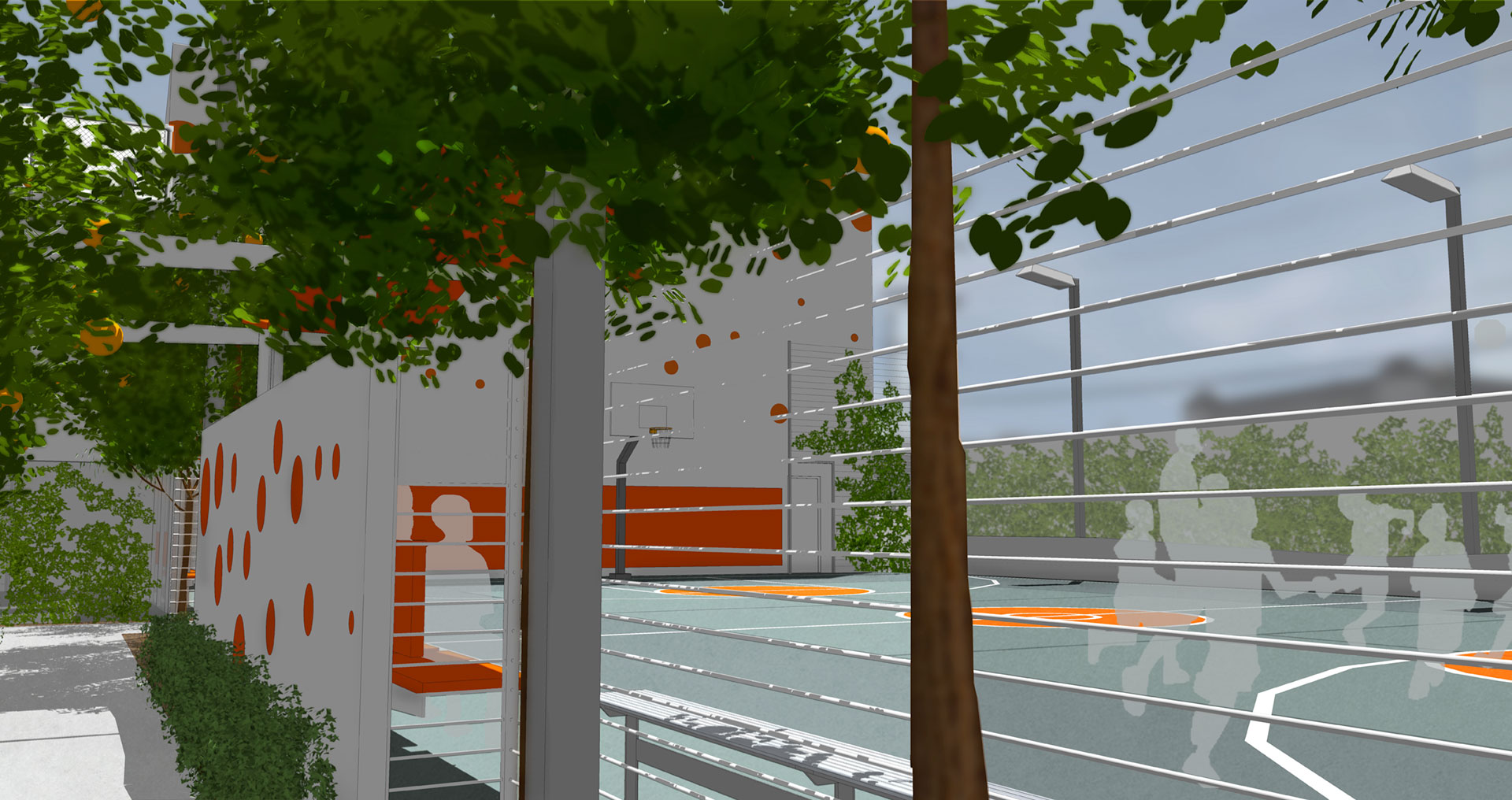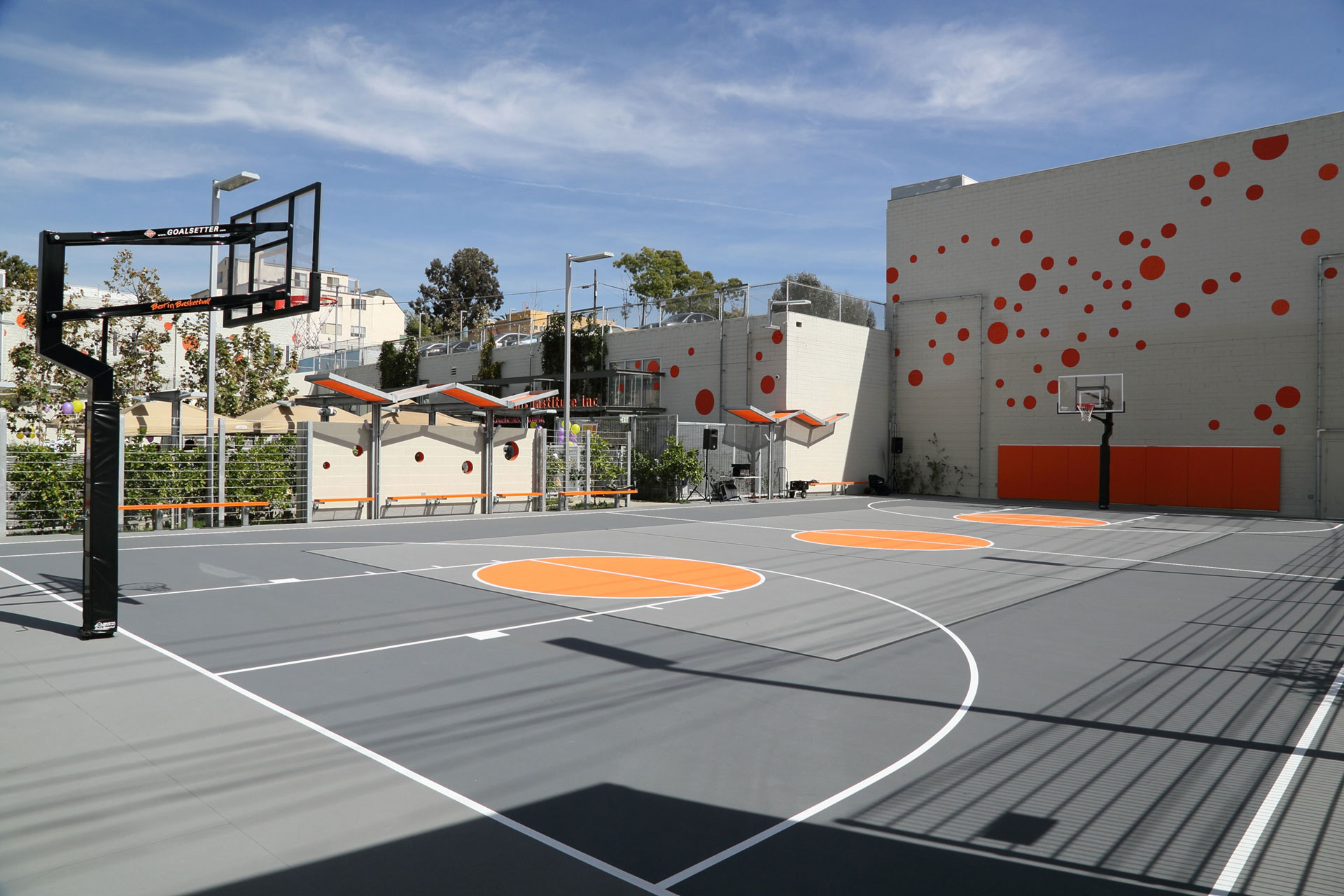 CII – Corner Lot Sports Court
Children's Institute, Inc. (CII) has created one of the nation's strongest models for working with children, youth and families who have been affected by violence. For more than a century they have served the most at-risk and oft-overlooked young people in Los Angeles — those harmed by child abuse, neglect, domestic violence, gang and community violence.
CII approached DAS to design a basketball court on a recently acquired property that was surrounded by their recently completed Otis Booth Campus. Due to the prominence of the corner lot on Lake Street and Temple Street, in addition to the sports court this presented an opportunity to create visual impact with a new signage monument that will serve a dual purpose of supporting the scoreboard on the interior face.
In trying to fit the basketball court onto the newly acquired lot, it became apparent that in order to incorporate any of seating along the sidelines the project would need to encroach into the existing Orange Grove Walk. This provided an opportunity to upgrade the entry sequence to the entire campus. The goal is to reinforce Children's Institute's mission to promote safety, permanency and well being for children in their programs. Ultimately this project is not about the court itself, but providing a haven in this challenged urban environment where children can exercise, have fun and be safe.
The project opened in 2012
---
Dunn Architecture Studio
Alec Whitten
Brooks Dunn
Kaitlin Vining
Client:
Children's Institute, Inc.
Mary Emmons
Nina Revoyr
Jo Dennis
Joanna Colunga
Project Manager:
Square One Holdings, Inc.
Bill Gerstner
Mary McCammon
Landscape Architect:
Mark Tessier Landscape Architecture
Mark Tessier
Jessica Gramko
Civil Engineer:
KPFF Los Angeles
Tom Gsell
Neha Yadav
Structural Engineer:
John Labib & Associates
John Labib
Kelly Guzman
Electrical & Plumbing Engineer:
AJ Design Group
Joey Arayata
Joey Jiron
Lighting Design:
Illum1
Justin Horvath
Contractor:
Oltmans Construction, Inc.
Tom Shanklin
James Brady