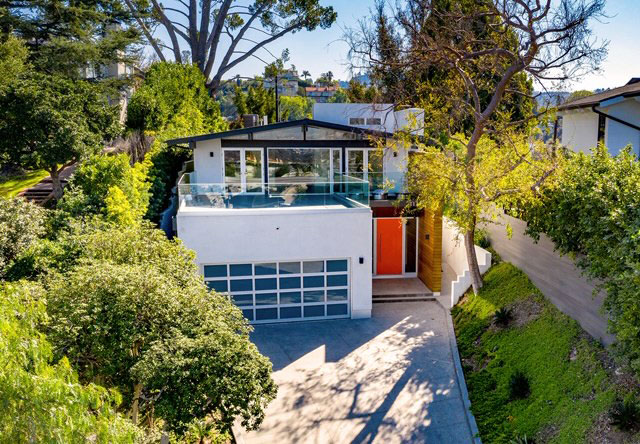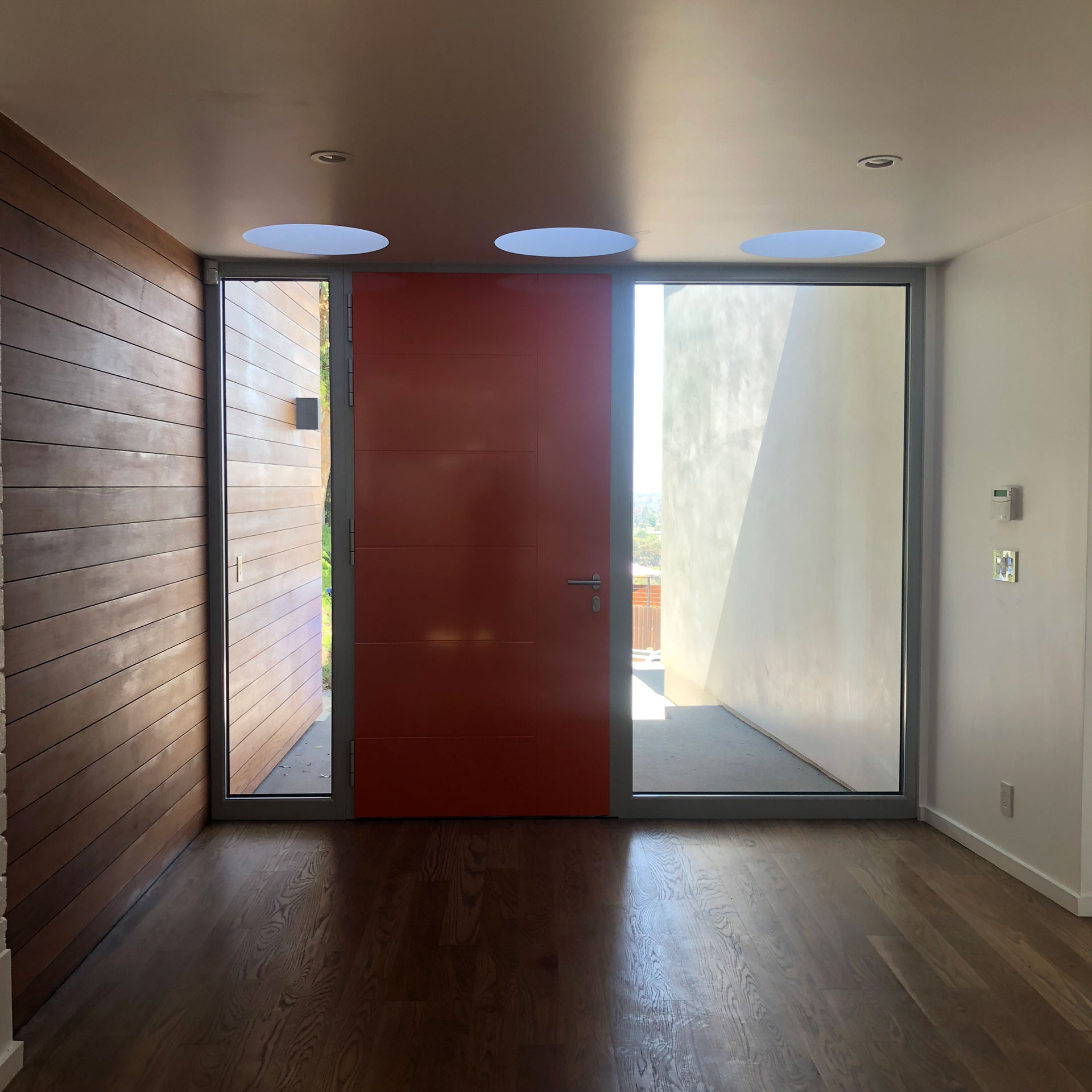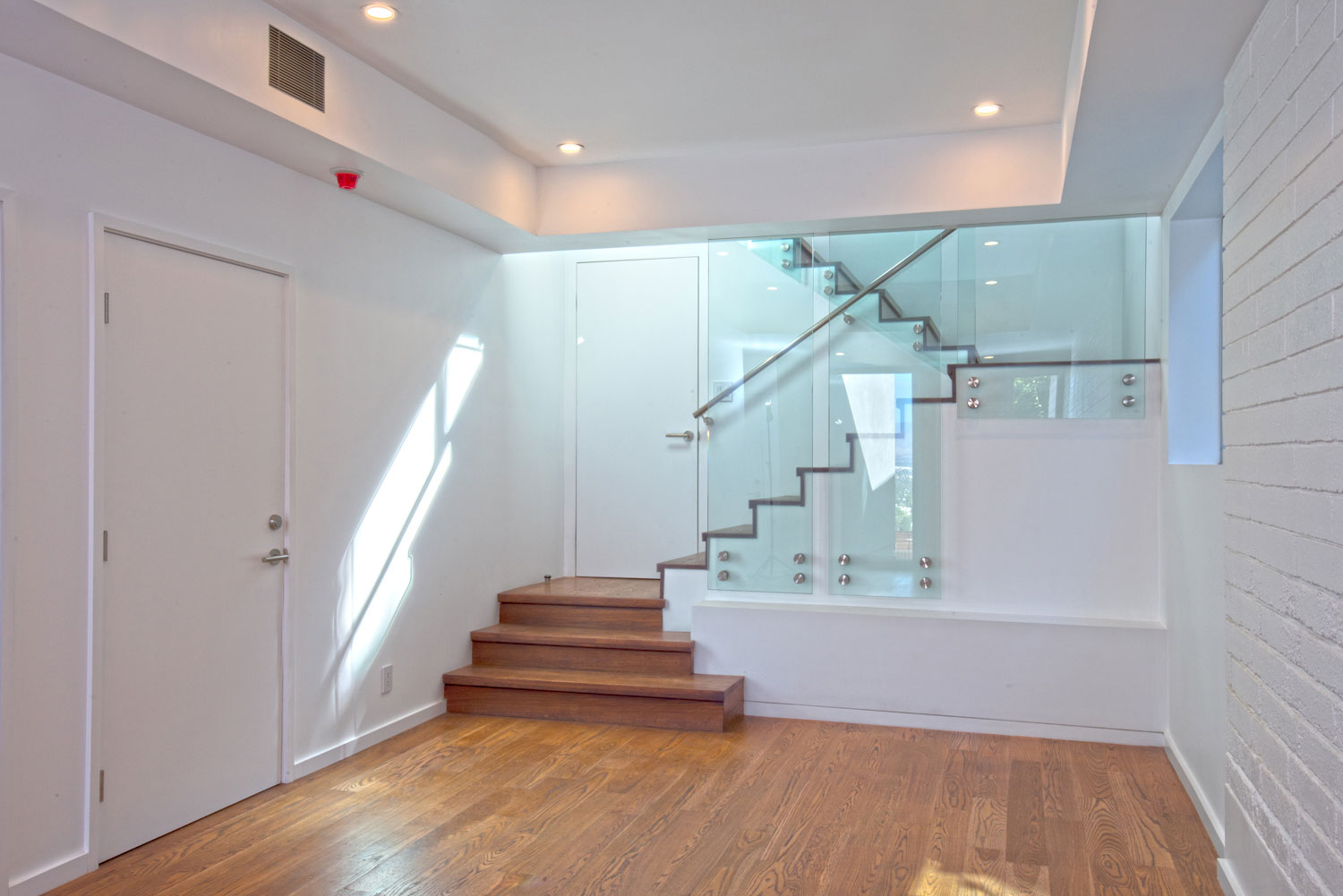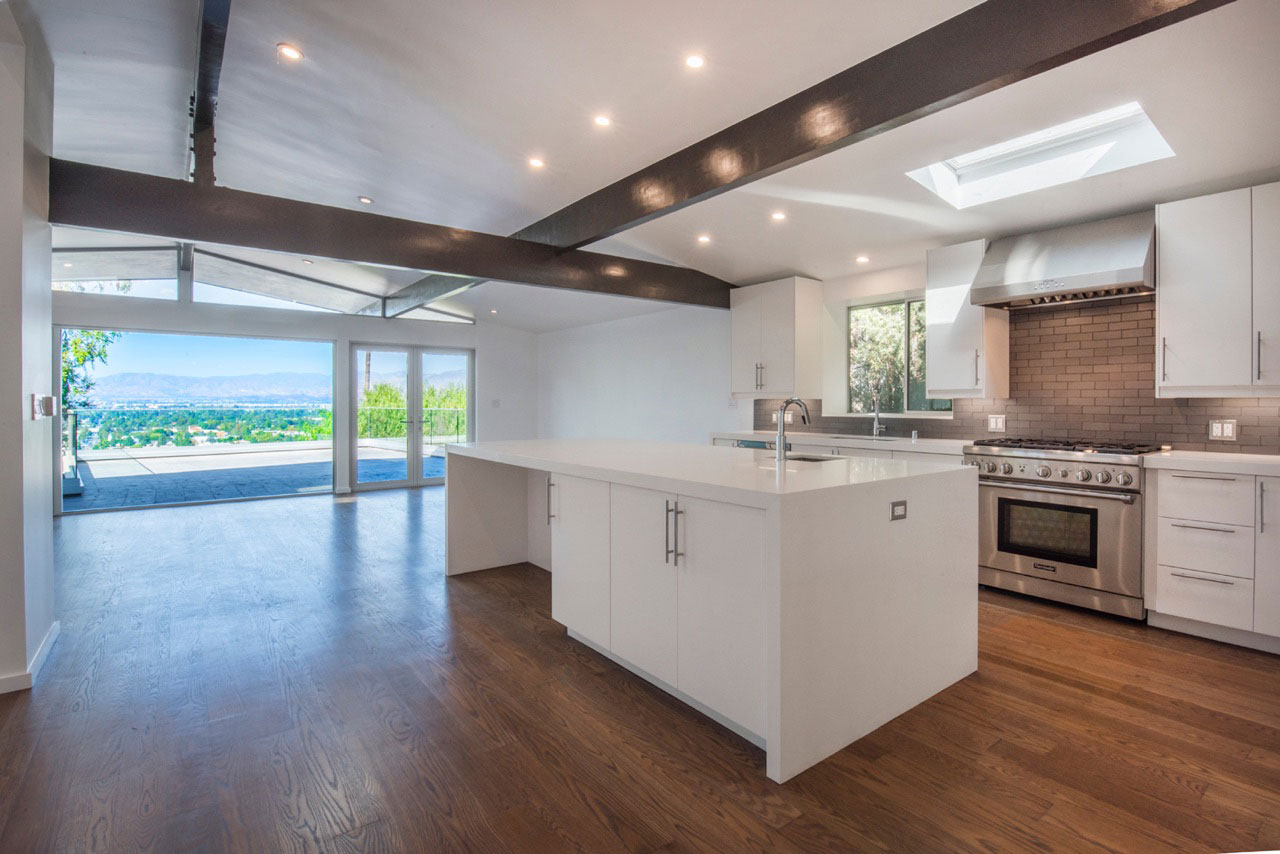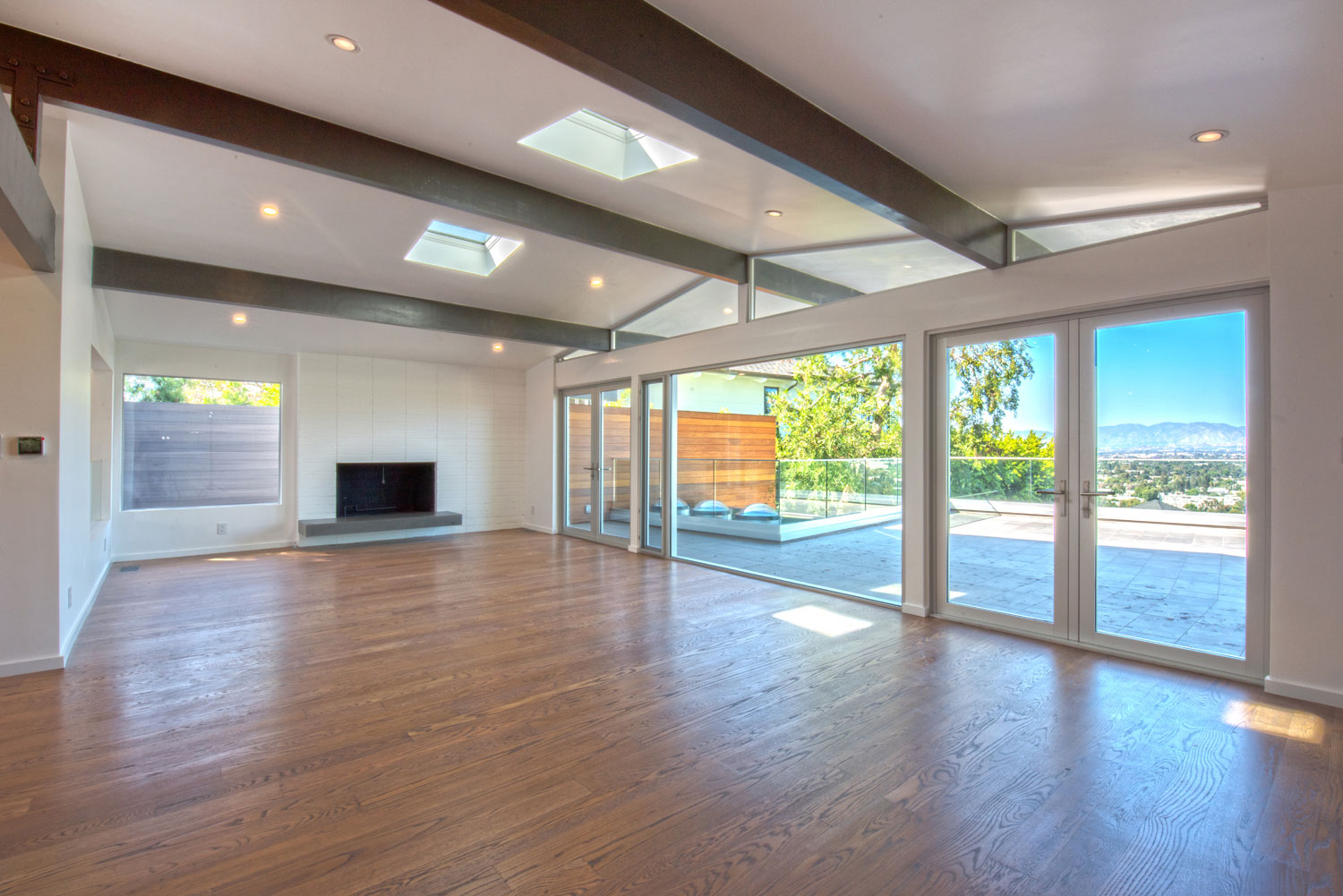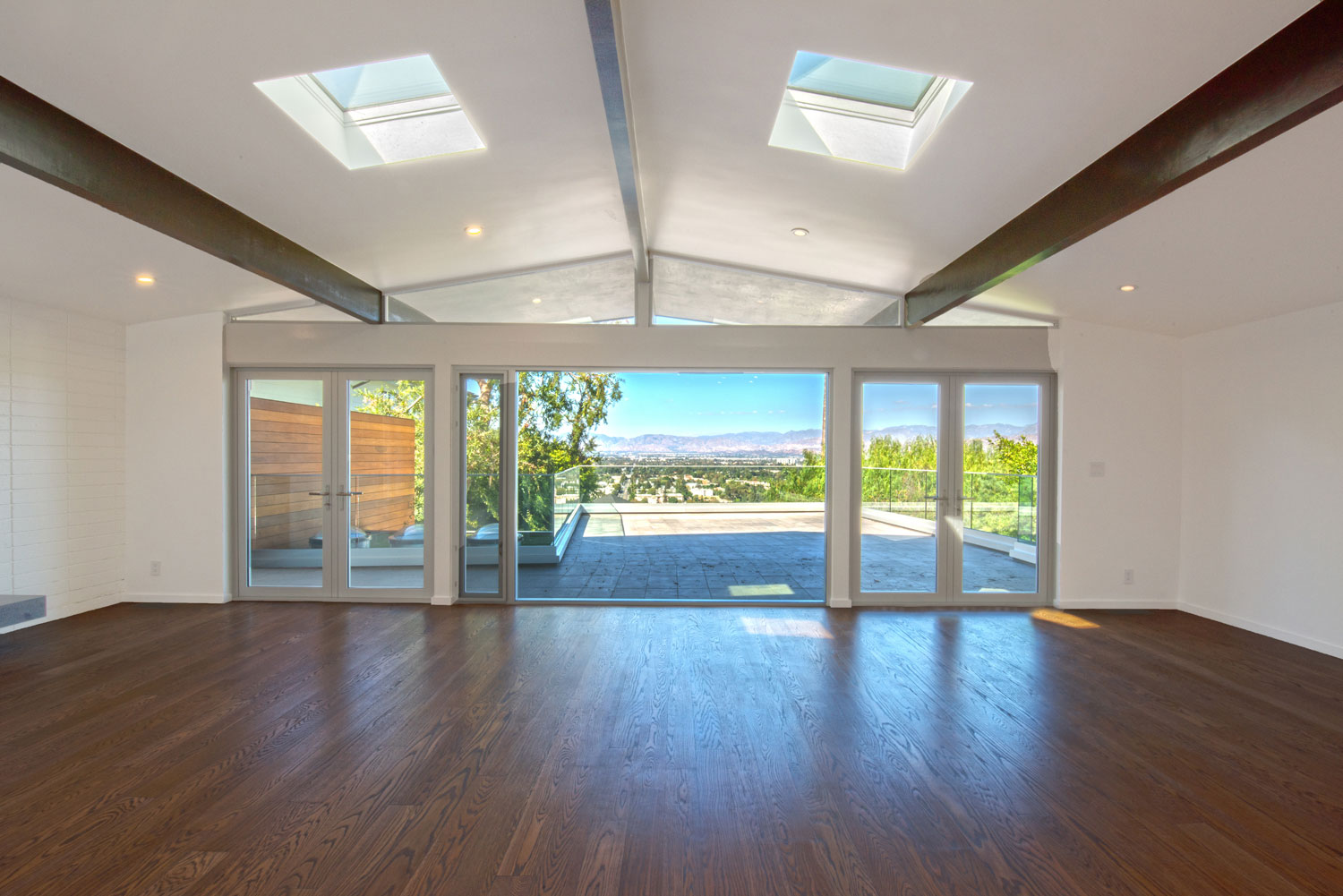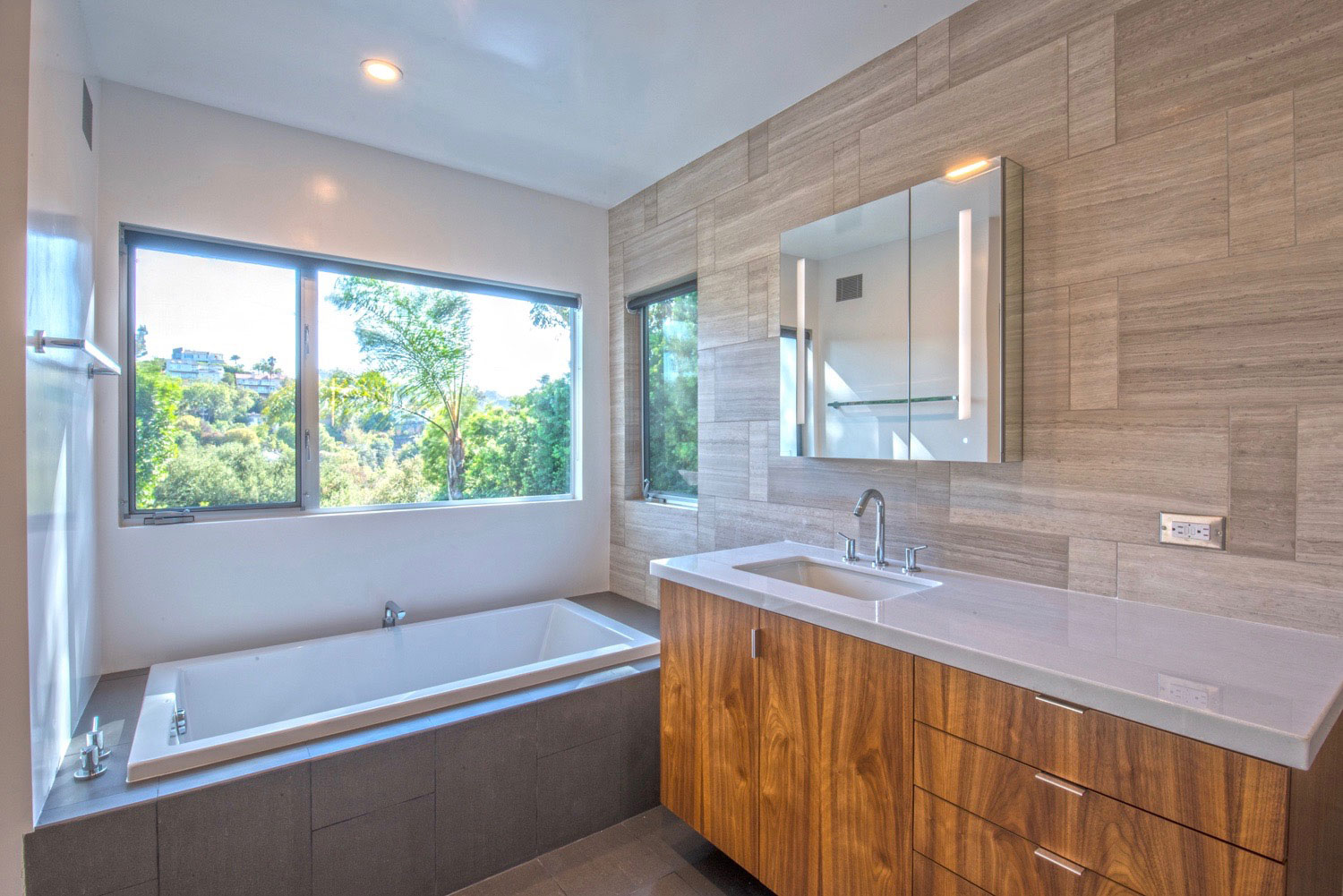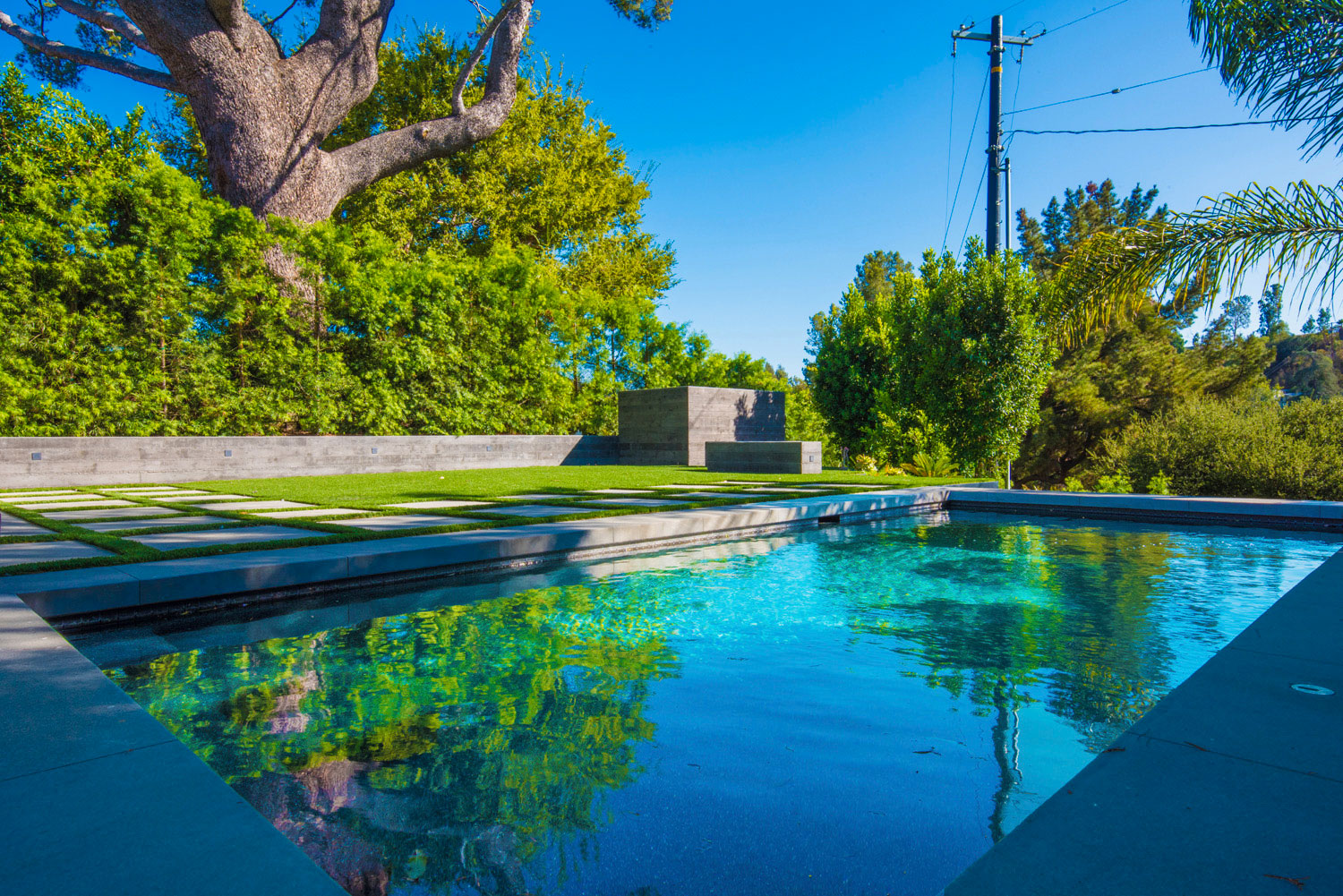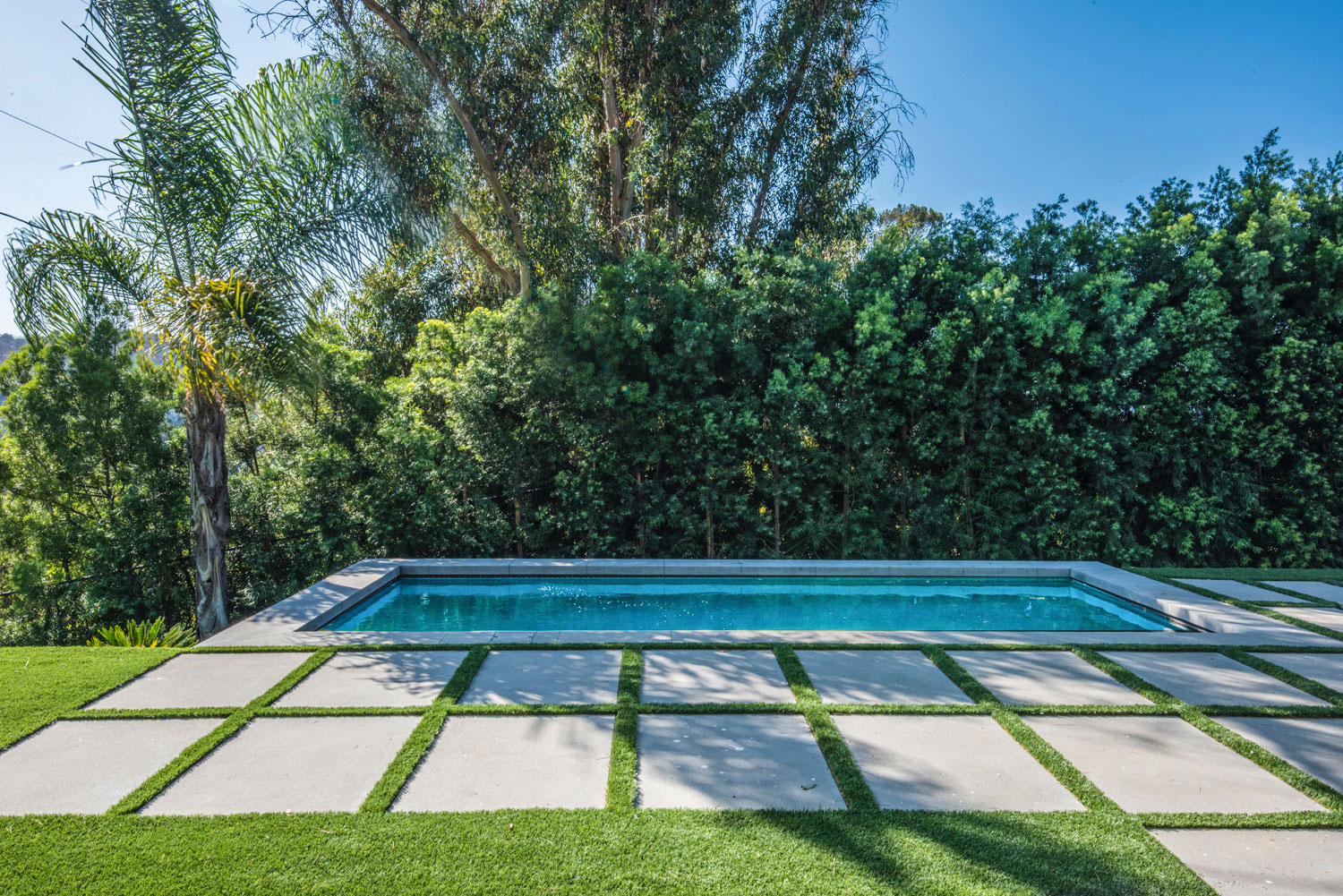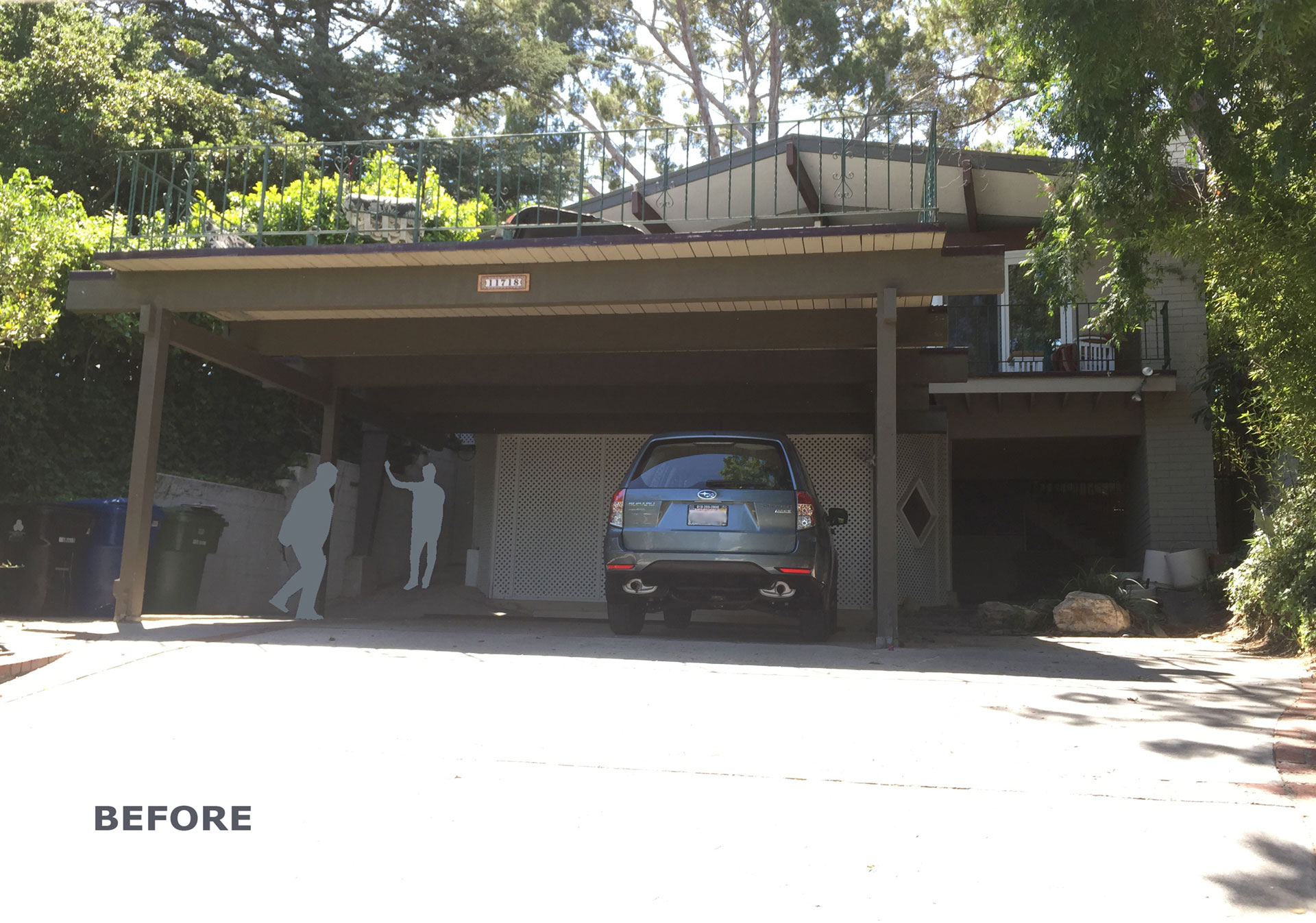 Laurelwood House
Studio City, CA
Completed Spring 2019
The project is a major renovation and addition to a midcentury home with fantastic views and an unfortunate layout. The original approach to the home involved walking up the driveway, past a decrepit carport, under the house to an exterior stair and finally to the front door which faced the side yard. The front door opened directly into the kitchen. The kitchen and living room did have a lovely post and beam structure and excellent views, but the cabinets and appliances were dated. Even worse, in order to get to the backyard, one had to exit through the master bedroom.
Our solution involved replacing the carport with a garage, excavating the exterior space under the home so we have the height for an entry with a front door that faces the street and an office/ bedroom on the lower level, replacing the exterior stair with an interior stair, adding a privacy wall between the deck and the neighboring property and reconfiguring the interior layout of the upper level to allow access to the backyard without passing through a bedroom. The new entry is lit via three skylights above the front door and from the windows in the new stair tower. The ipe on the privacy wall extends into they entry to provide material warmth. The roof monitor at the top of the stair tower is operable to provide stack effect ventilation. The new stair lands at the former location of the front door. Fixtures, finishes and appliances were replaced throughout the house. We restored the fireplace and installed a new basalt hearth. We preserved the existing post and beam structure of the upper floor. New windows were installed throughout the home with a large single pane in the living room open to the views of the Valley. White cabinets in the kitchen bounce light to the interior of the home, while the backsplash by Heath Ceramic adds handmade warmth. The vein cut limestone in the master bath is both refined and warm. We added a door to the media room to provide access to the backyard and new swimming pool without the need to move through a bedroom. The new swimming pool, landscaping and concrete benches provide a welcome oasis, activating a previously underused backyard.
We feel we've met the client's goal of maximizing the original 1960 residence. We've reorganized the interior spaces, updating the finishes, adding necessary features like a front door facing the street while preserving the best elements of the original home: the post and beam structure, fireplace and views.
---
Dunn Architecture Studio
Project Architect: Brooks Dunn
Project Team: Kaitlin Vining
Client:
Withheld by request
General Contractor:
Gramajo's Custom Homes
Pool Contractor:
Babcock Custom Pools & Environments
Richard Babcock
Structural Engineer:
Primary Structures
James Gorbin
Photographs Robert Leland Walters & DAS