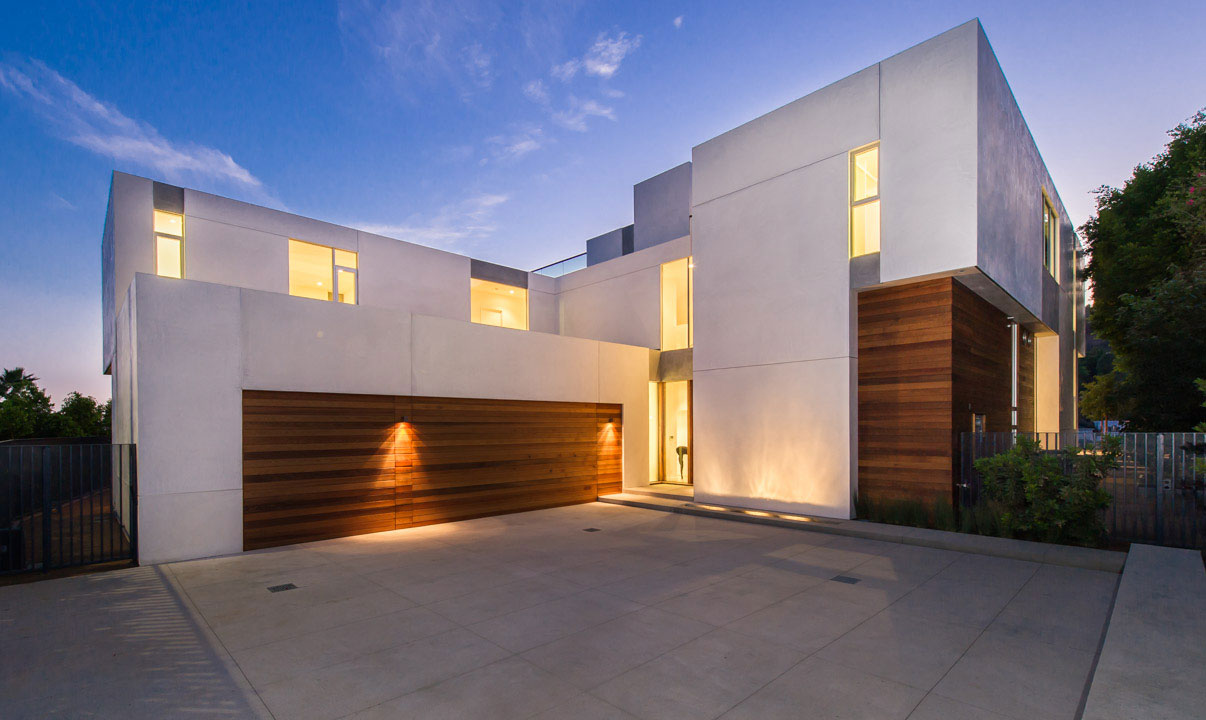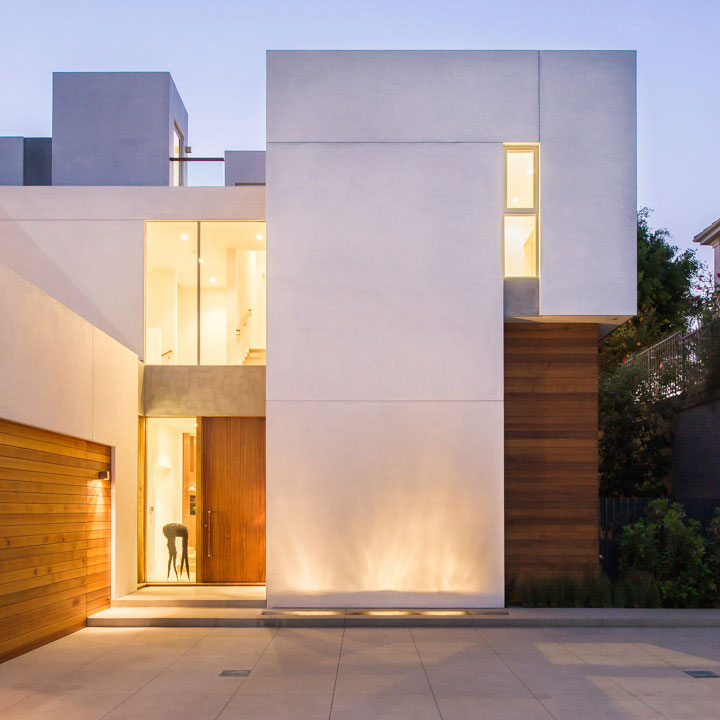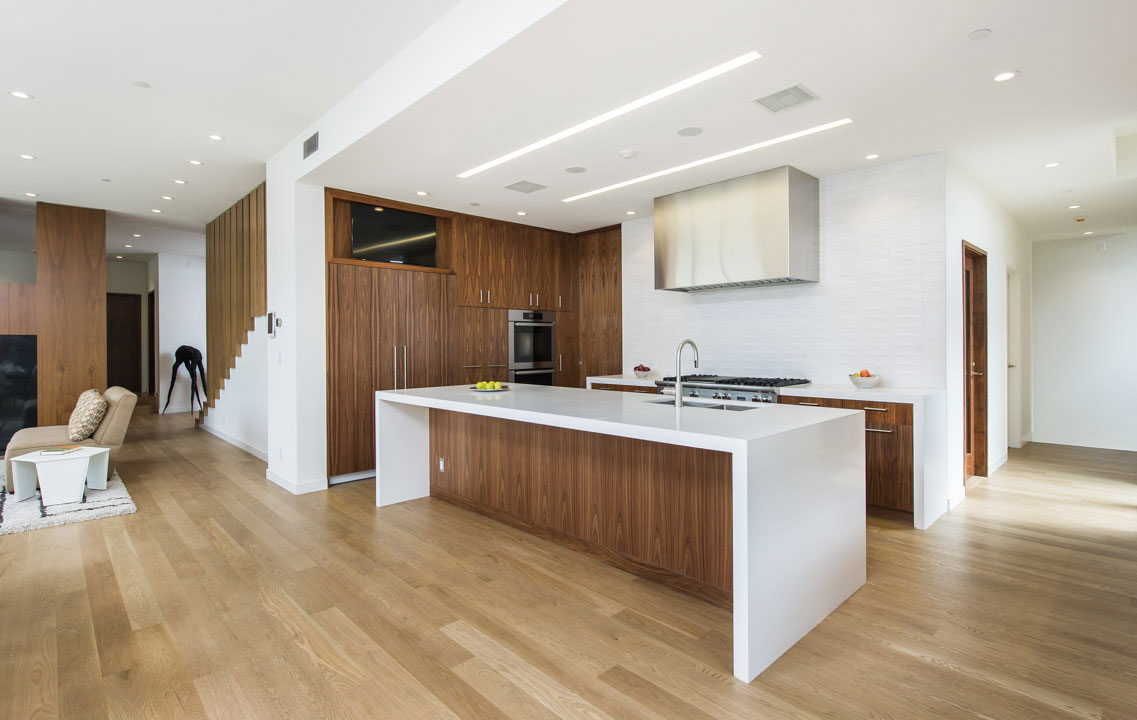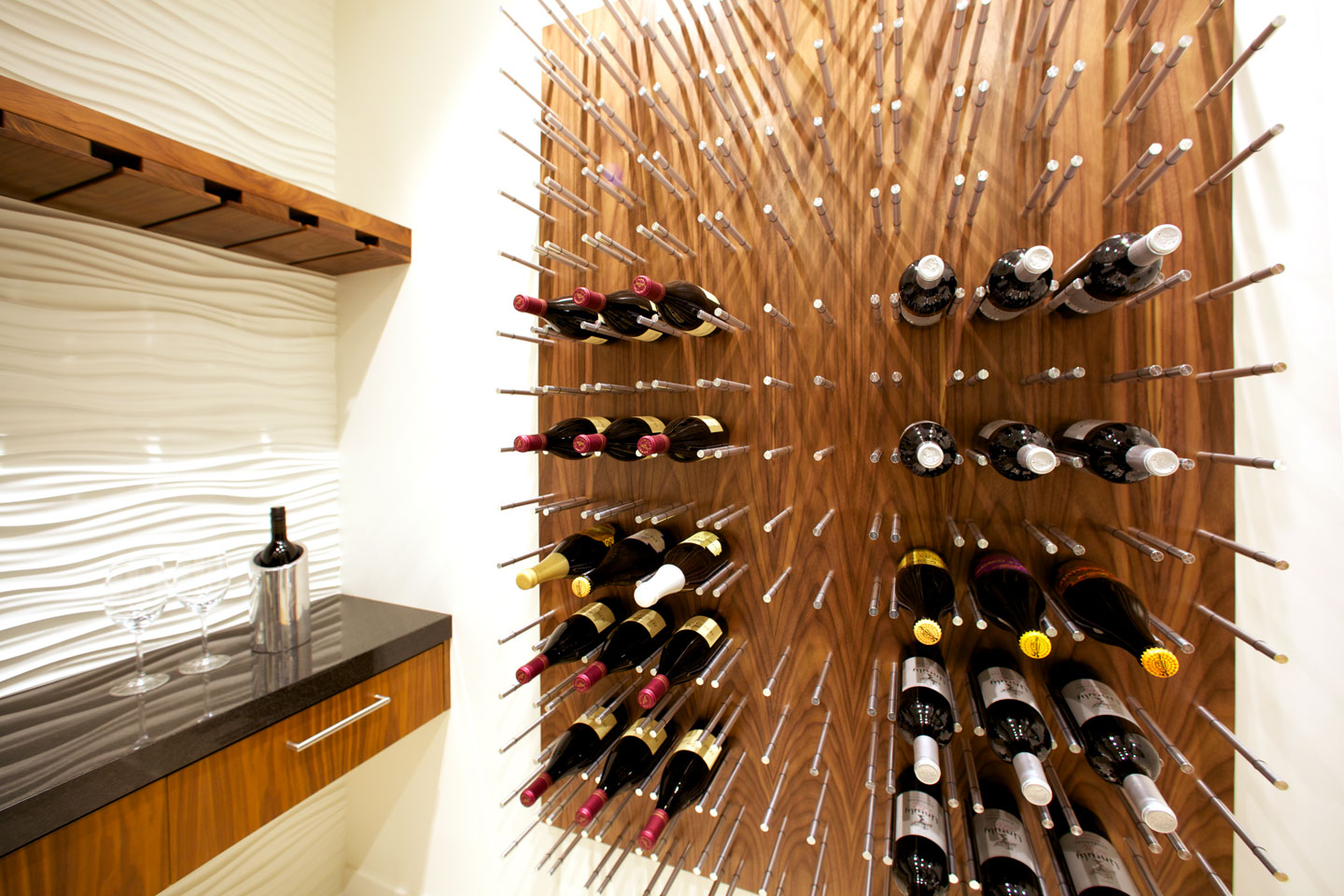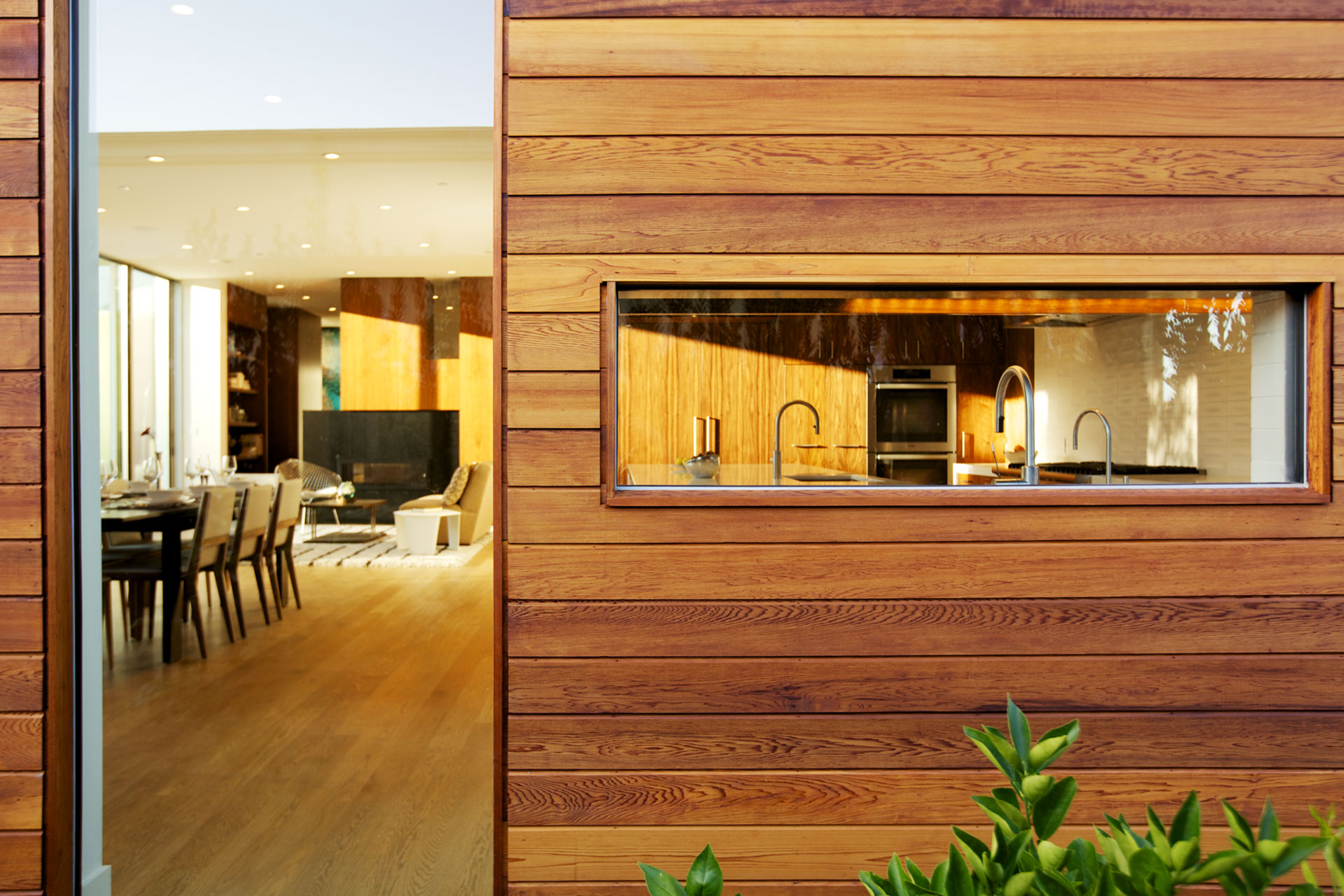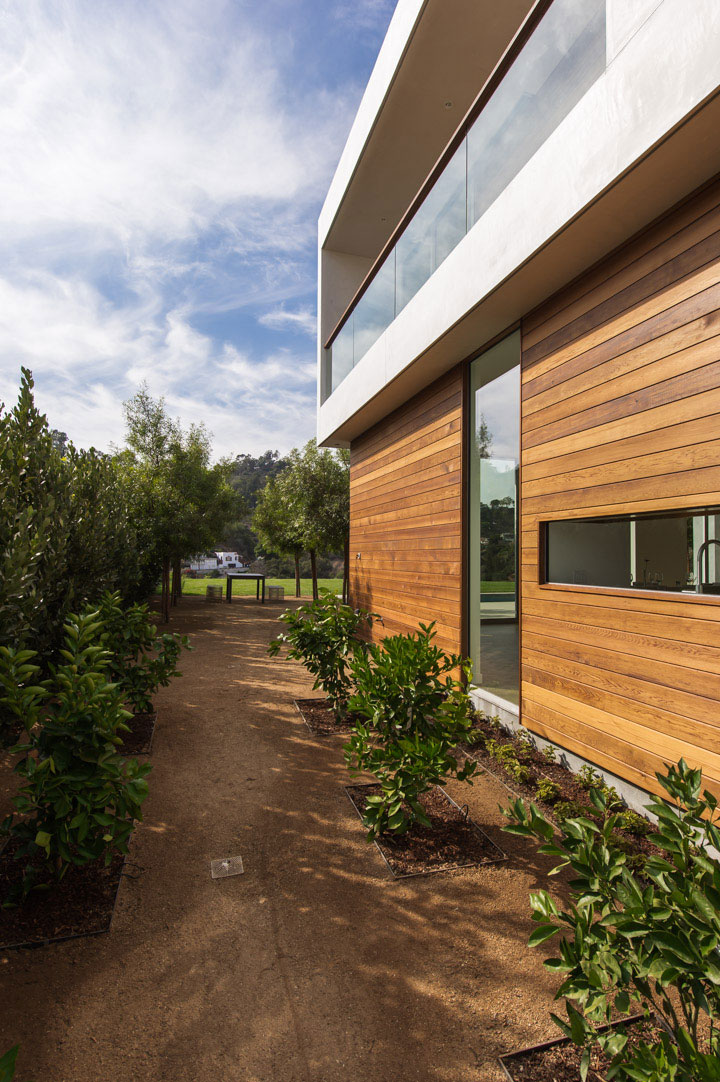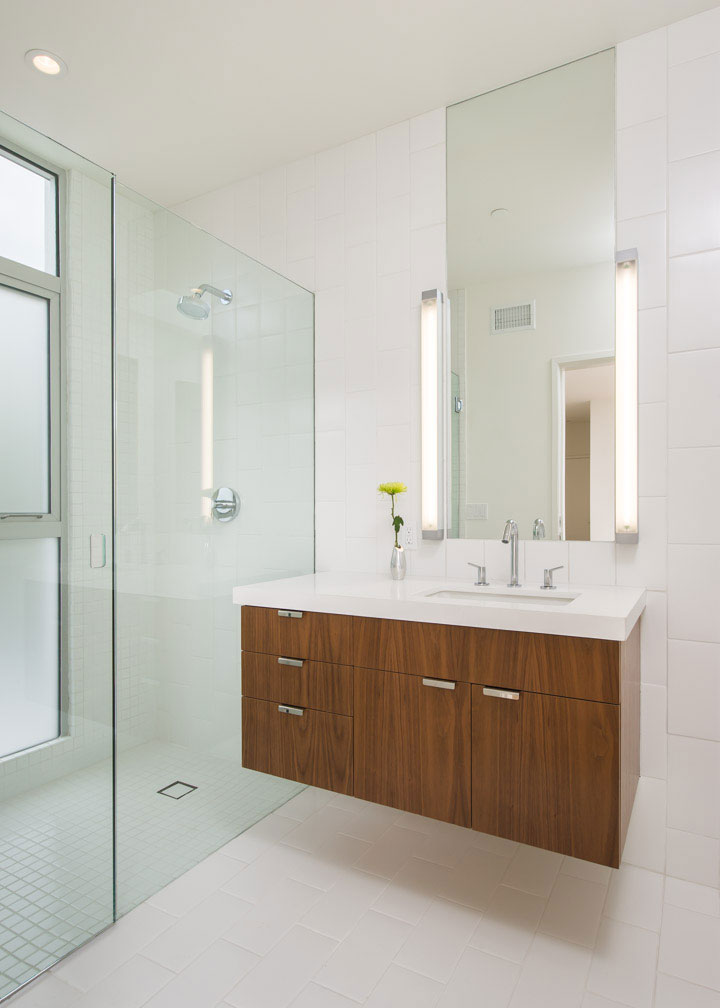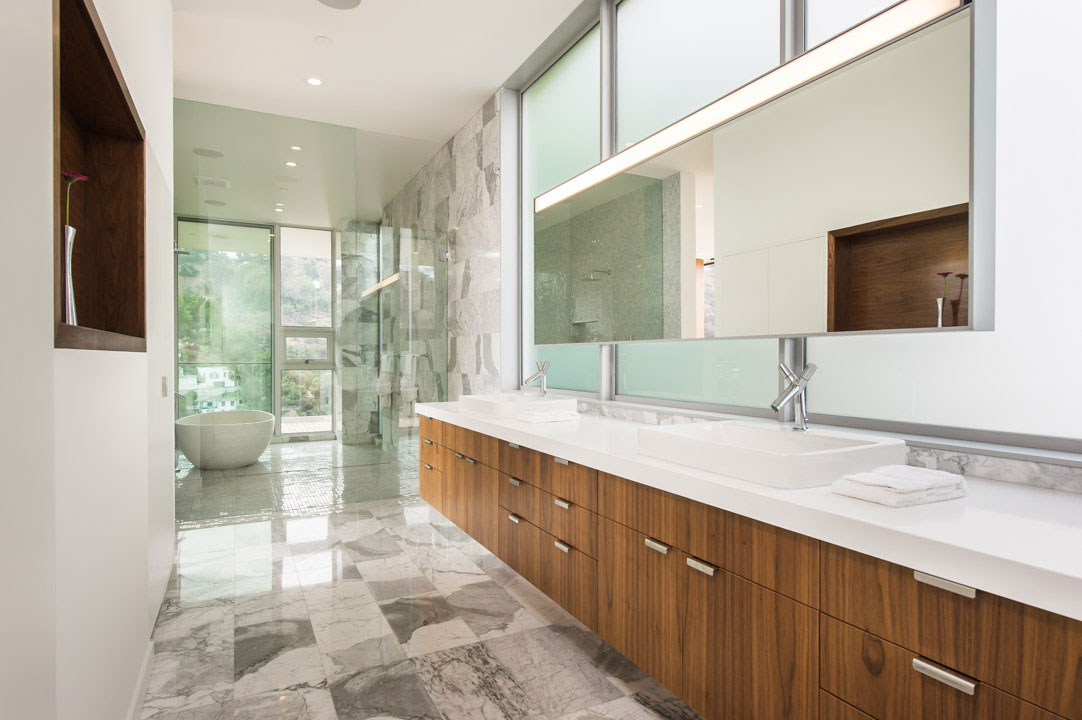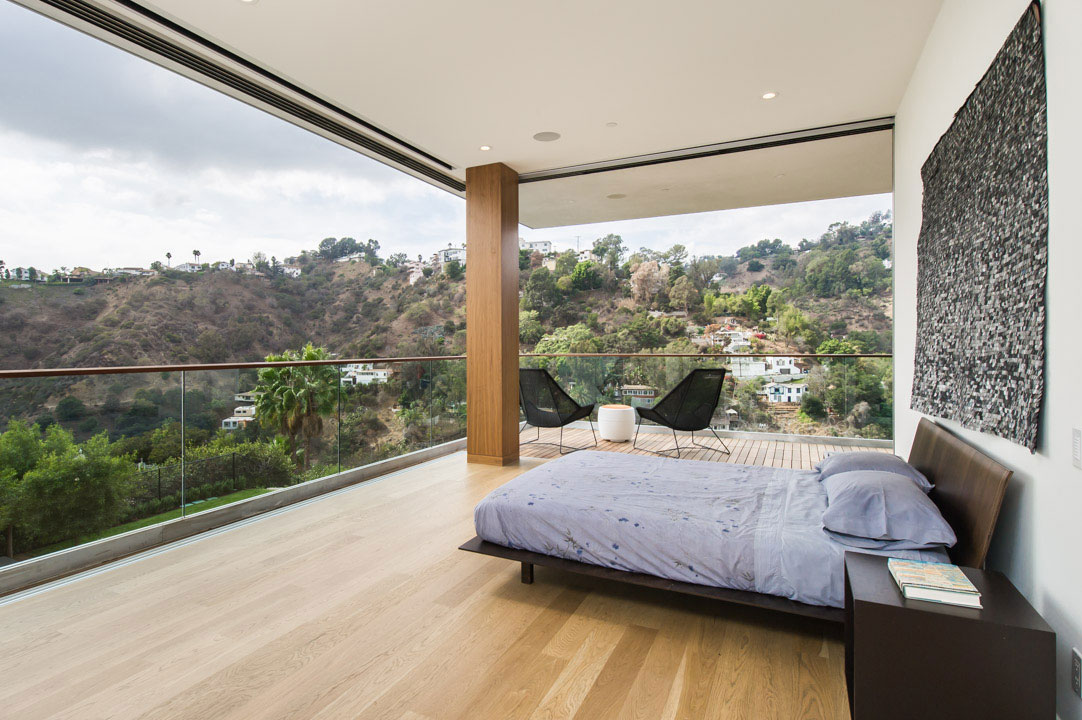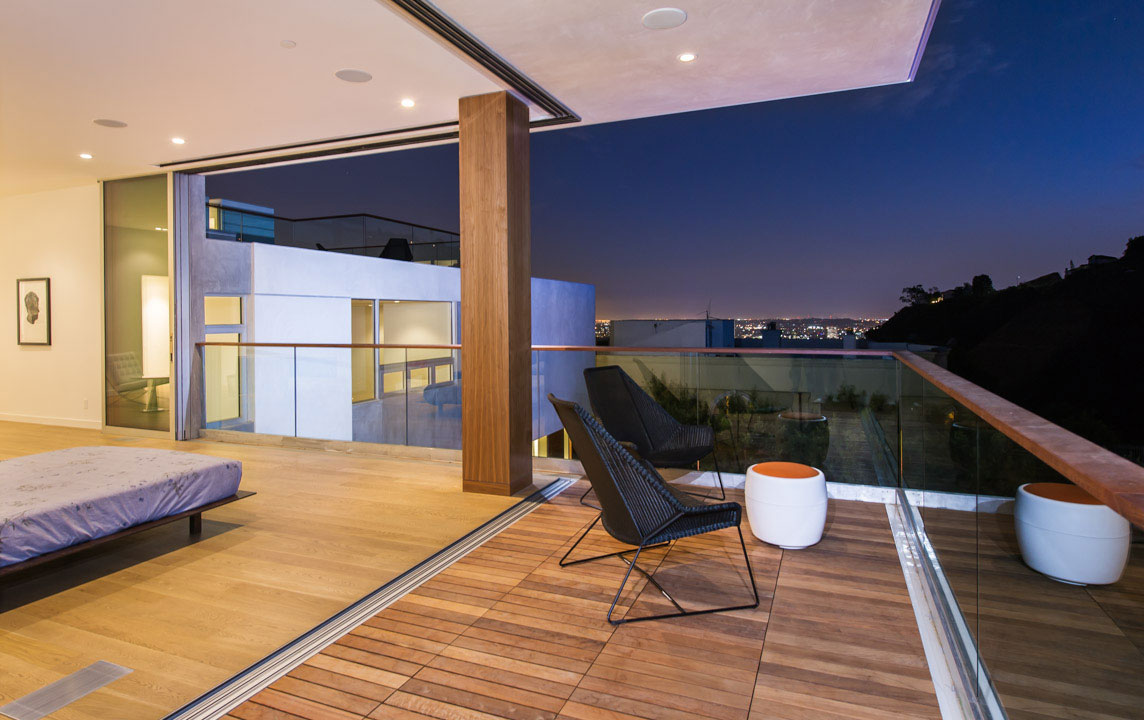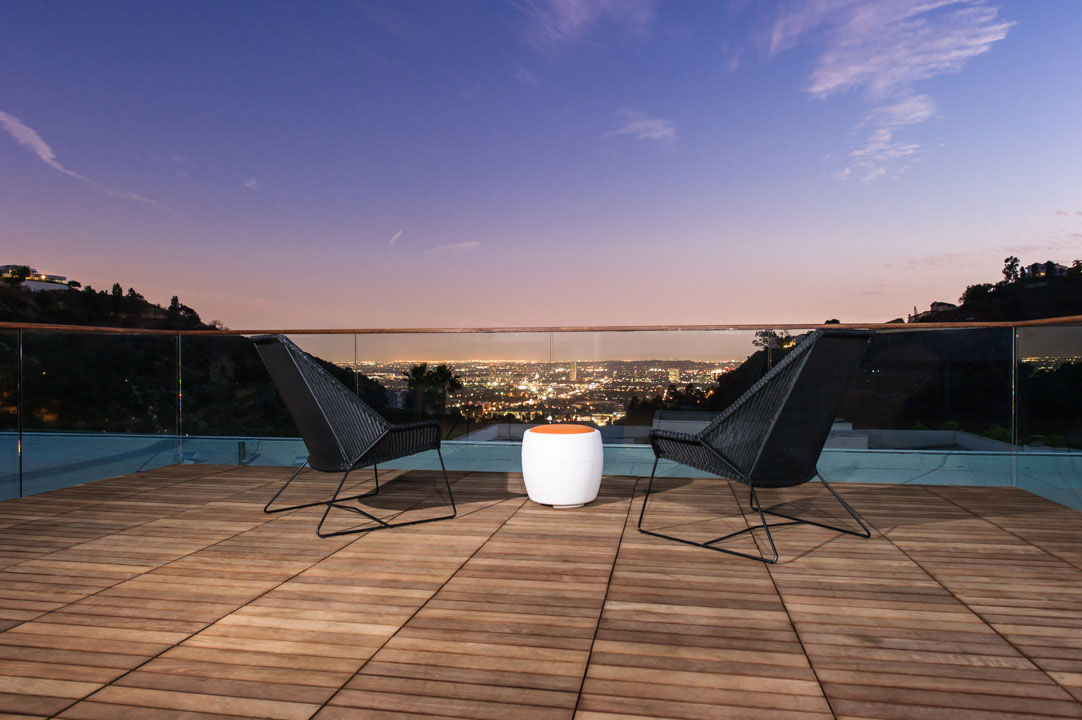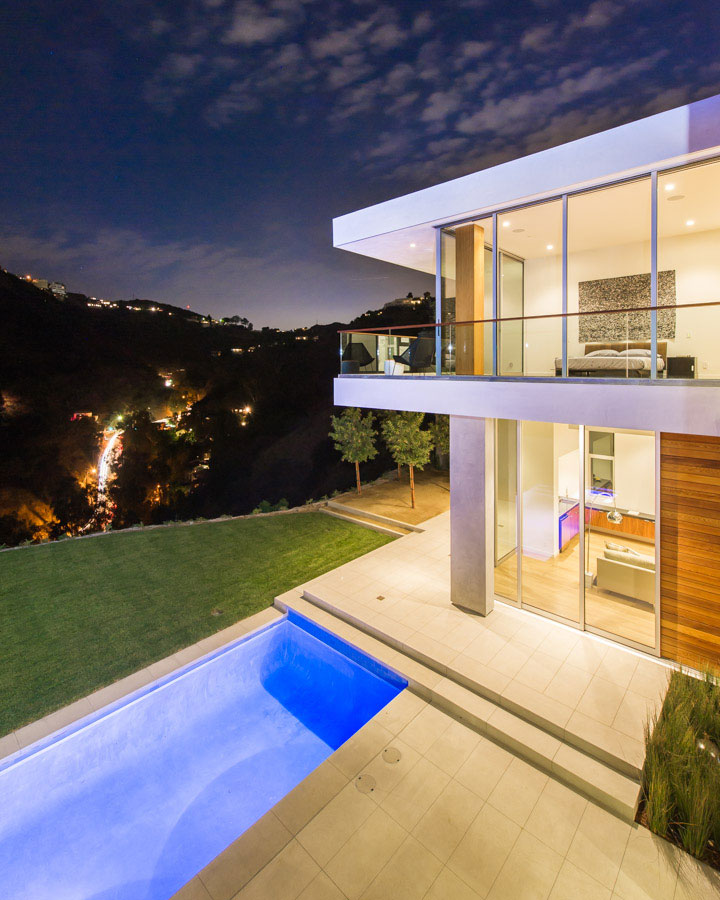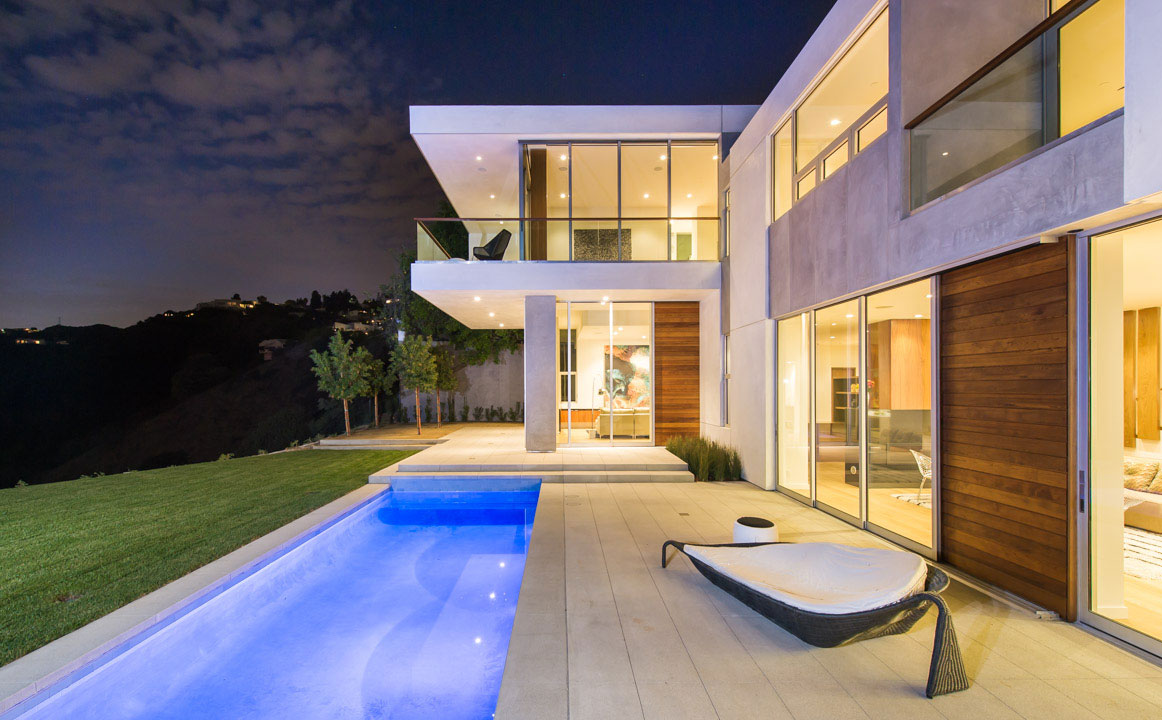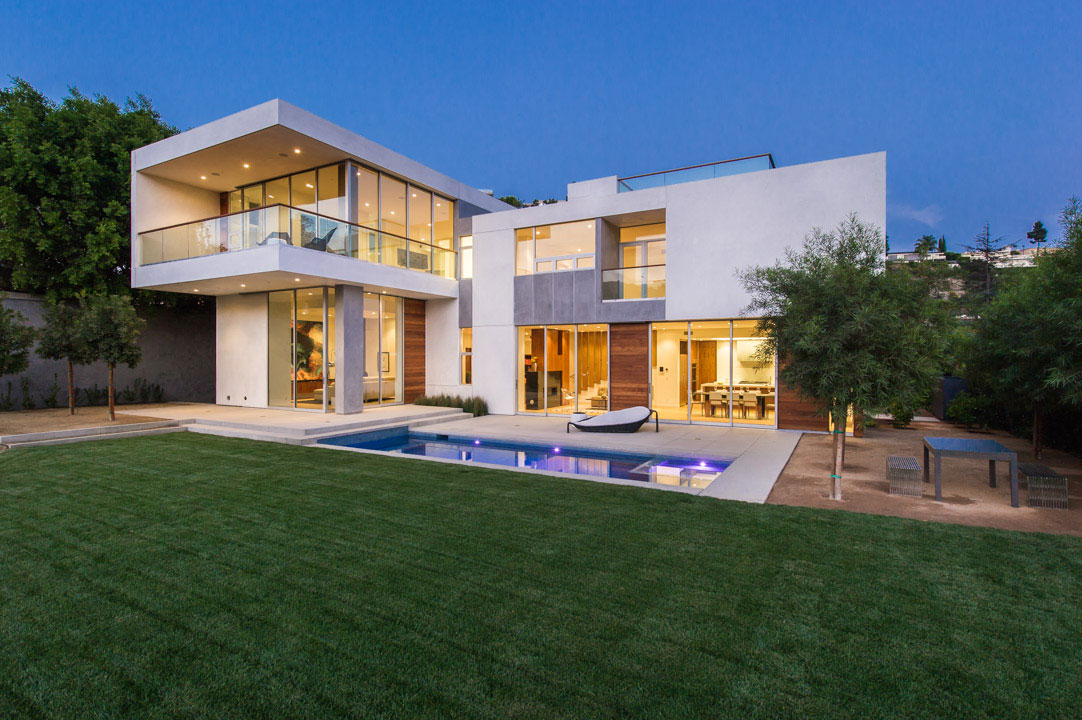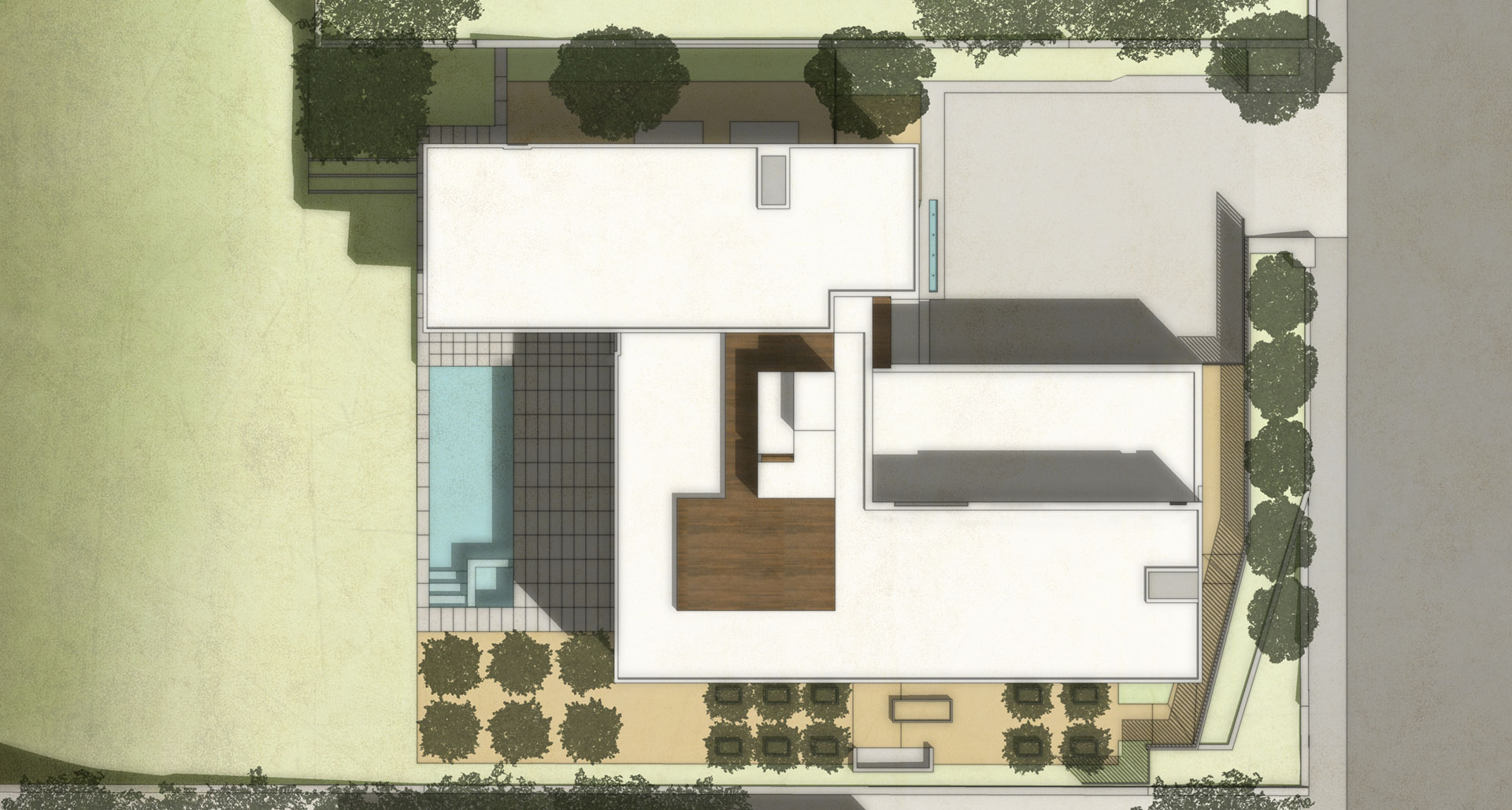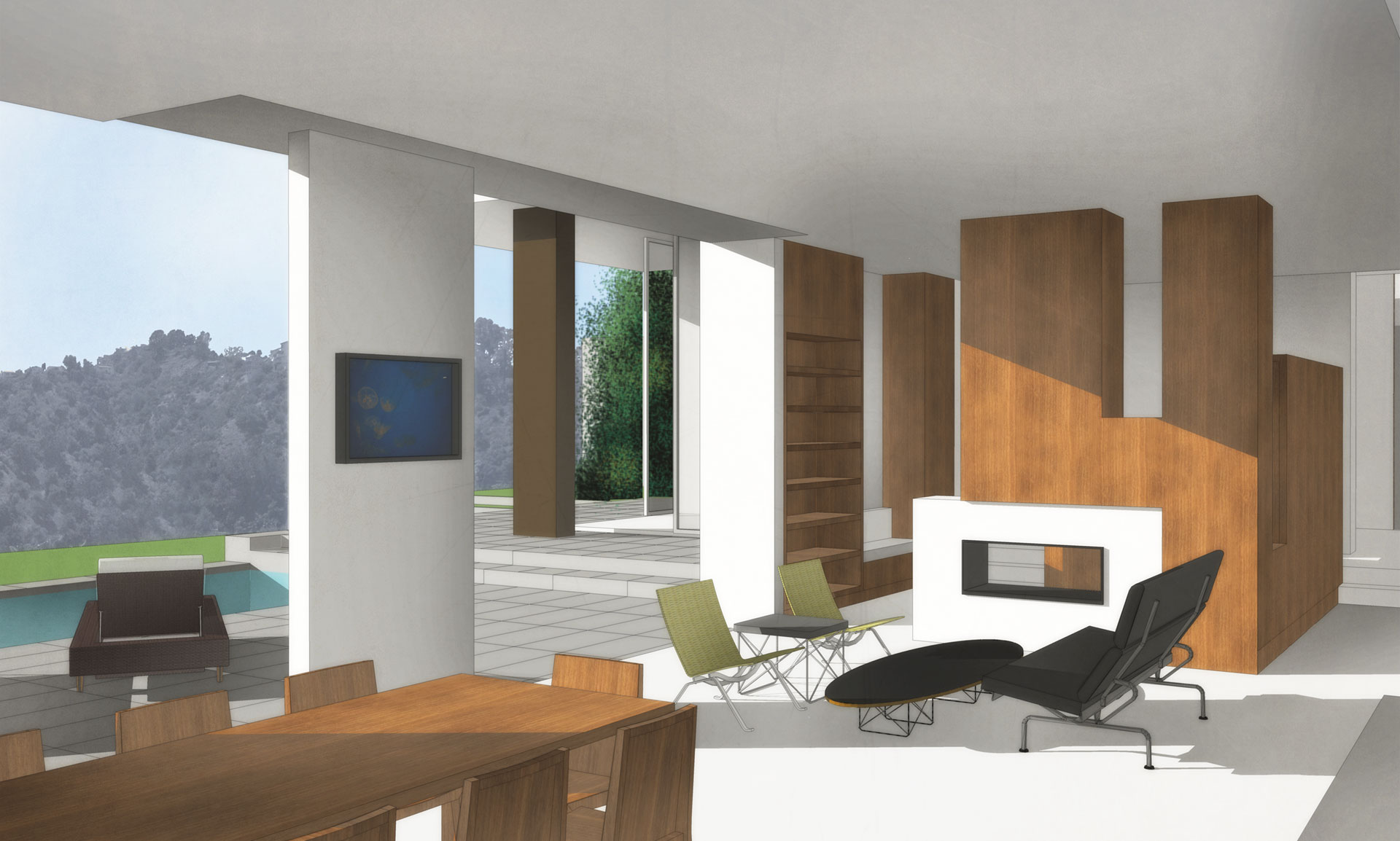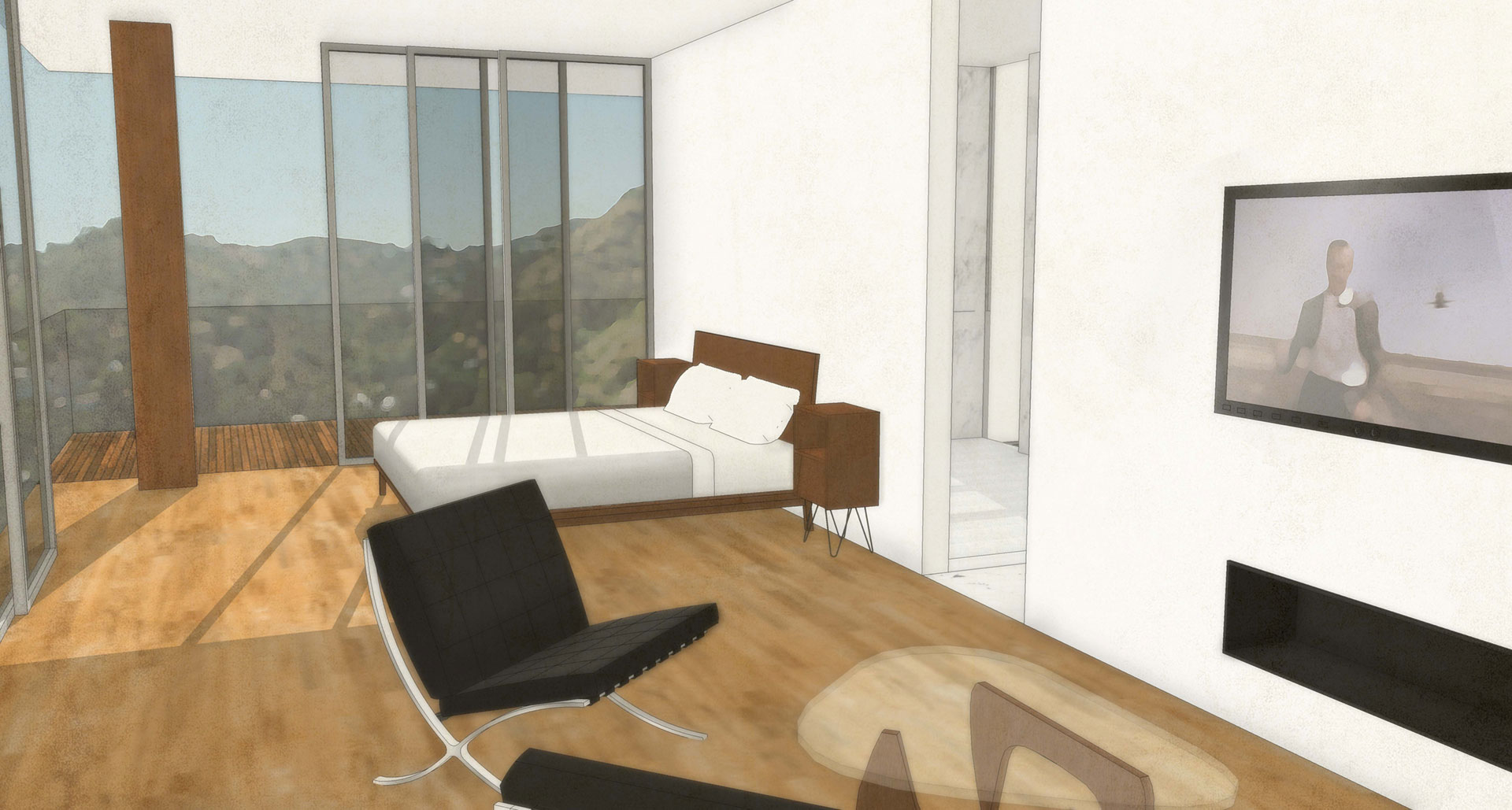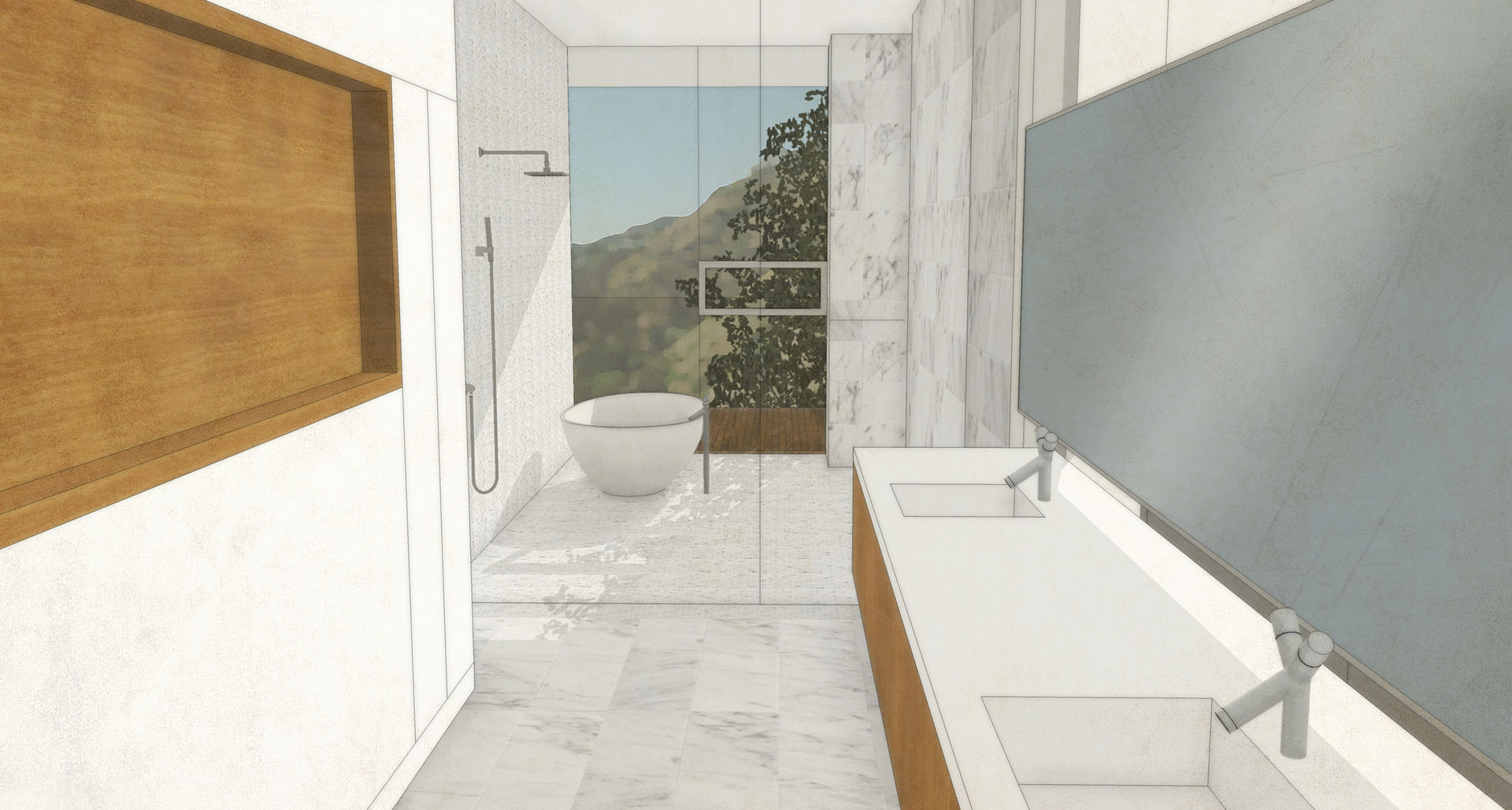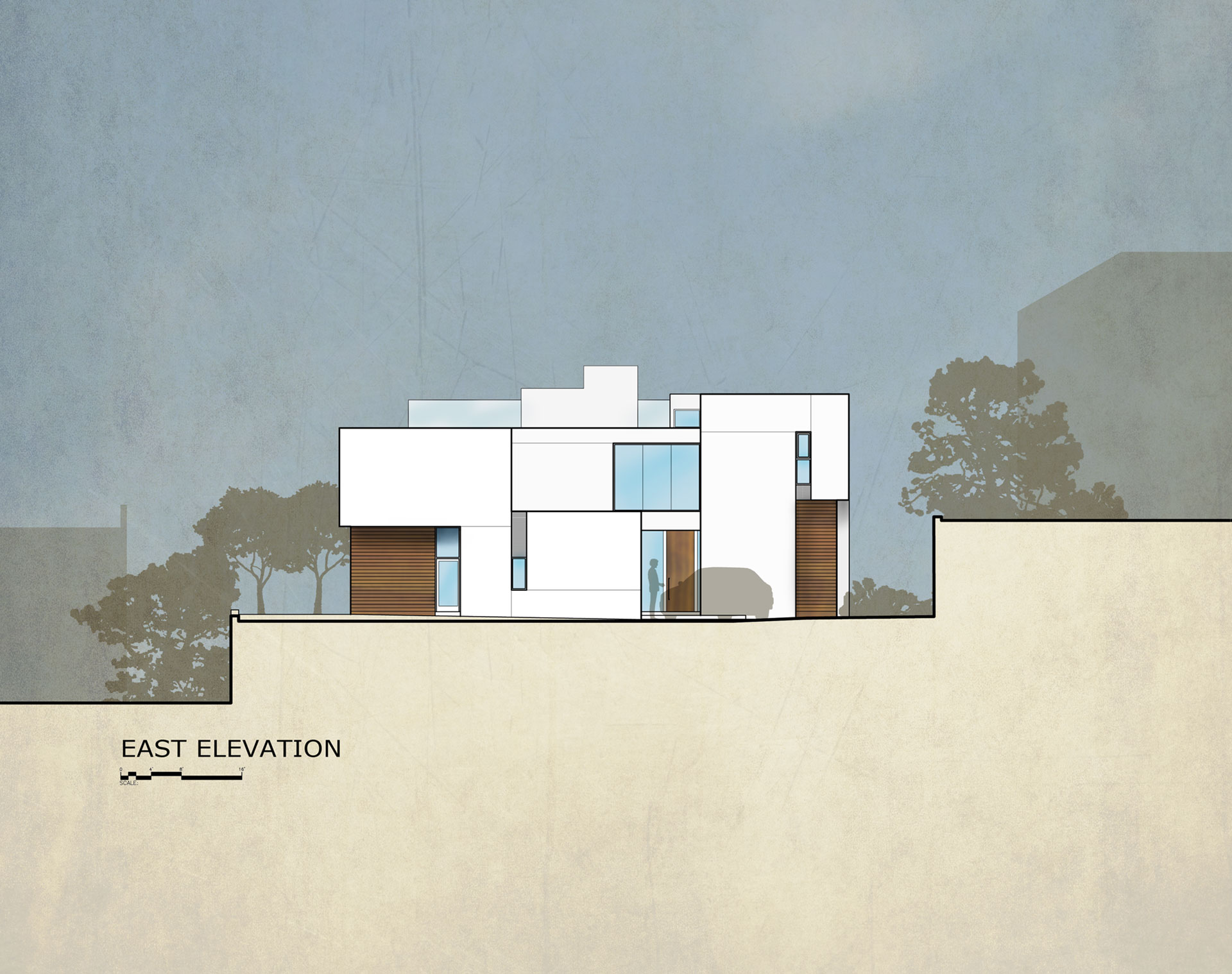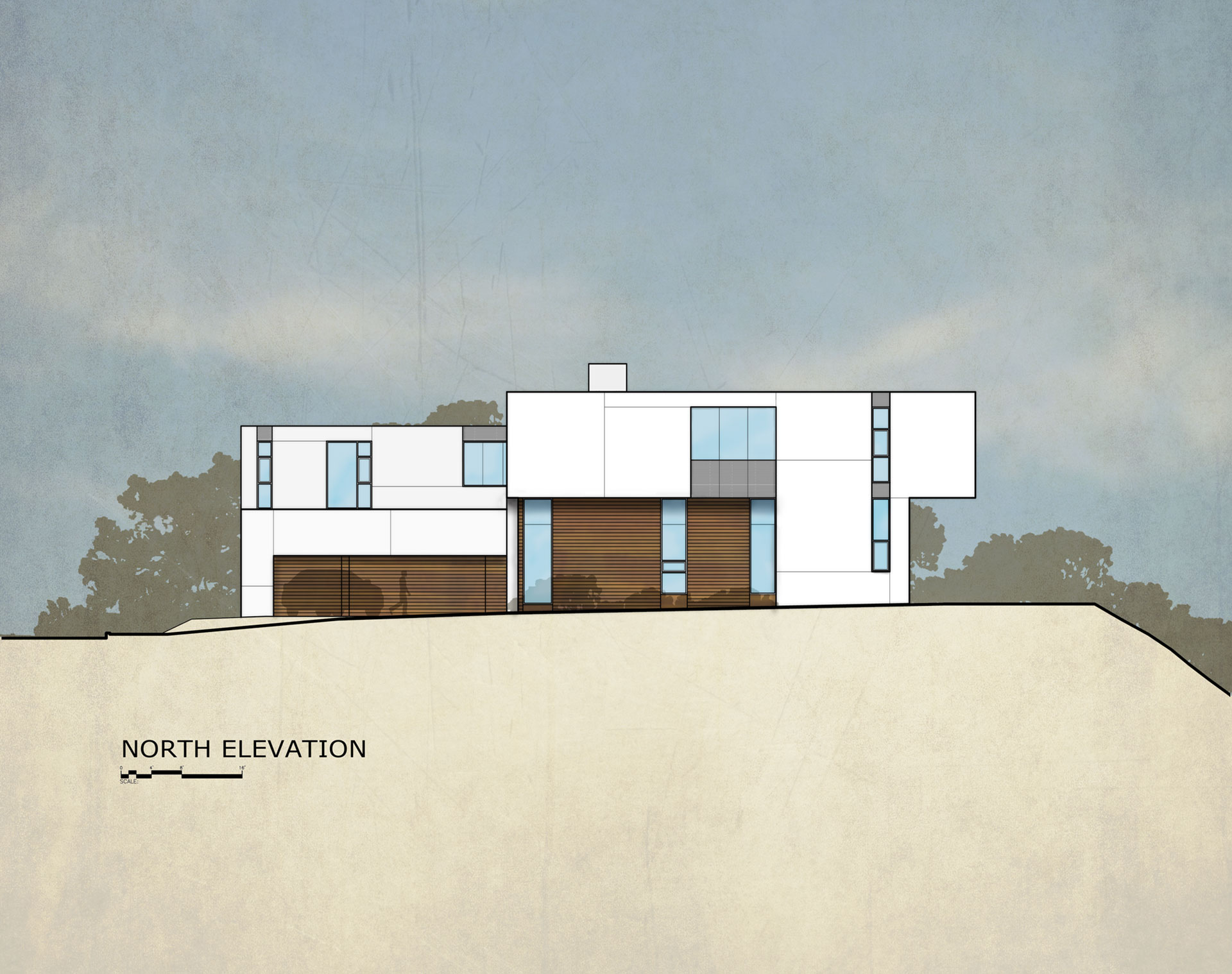 Mount Olympus Residence
Los Angeles, CA
Completed December 2014
The project site presents a rare opportunity: an unbuilt hillside lot with expansive city and canyon views and a large, level building pad. Ground floor spaces gather around the backyard & pool. The bedrooms on the second floor are oriented to maximize the views of the Los Angeles Basin and Laurel Canyon. Large expanses of glass blur the boundary between interior and exterior, allowing the Owners to take advantage of both the views and the Southern California climate. A roof deck will allow a small group to relax while enjoying the city lights and the mild Los Angeles nights.
A continuous white ribbon wraps the building, both framing views and organizing the facades. The ribbon floats over the living and dining room, drops to the ground to shelter the library rising again to reveal the family room. The ribbon is creased to contain smaller openings, punched to reveal second floor balconies and folded to cradle the master suite.
---
Dunn Architecture Studio
Project Architect: Brooks Dunn
Project Team: Alec Whitten, Kaitlin Vining
General Contractor:
Horizon General Contractors, Inc.
Dan Andrews
Barry Brewer
Rudy Perez
Sivan Cohen
Civil Engineer:
LC Engineering Group
Soheil Moeini
Structural Engineer:
John Labib + Associates
John Labib
Chase Helgenberger
Andy Alexander
Landscape Architect:
Mark Tessier Landscape Architecture
Mark Tessier
Joshua Rosen
Lighting Design:
Illum1
Justin Horvath
Art:
Camilla Taylor, Justin Schaefer, Michael Manning
Photographs:
© Matt Altman, Darren Eskandari or Marc Angeles as credited.